Workaholics
Mayday recalibrated the concept of Bucket Lists into a full brand identity project, using unique image treatments and hand-drawn rustic elements, for an app that lets users create and share adventures.
Services
User Experience
Technology
References
The digital experience was built around the Workaholics 2015 promo video, a send up of a big-budget action film trailer. We started by reviewing the promotional sites for summer blockbusters, so we could both accurately recreate the usual big studio design tropes, and to find ways to get fans involved like they never have been before.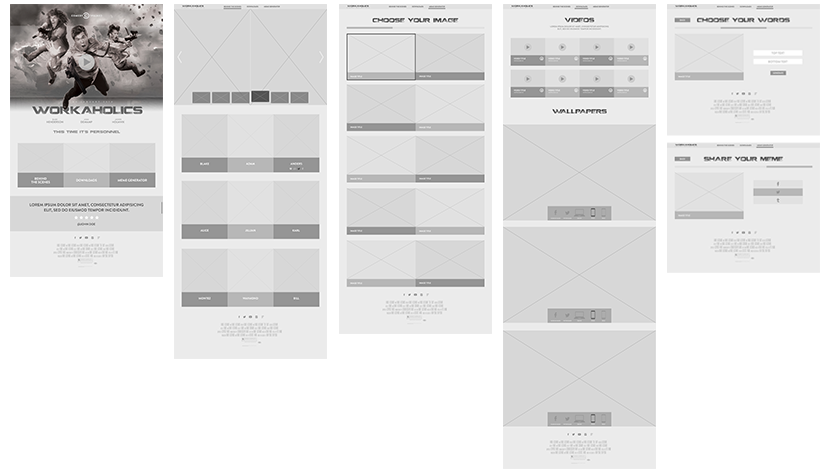 Architecture
& Design
We created a fully-responsive site architecture that nods to traditional film trailer sites, with a focus on optimizing the display of video and gifs across all major devices. Then, we devised a streamlined user flow for visitors to create and share their own unique content through the Workaholics Gif Creator. Comedy Central's in-house design team skinned the wires with a gripping set of visual design elements that reinforced the big screen feel.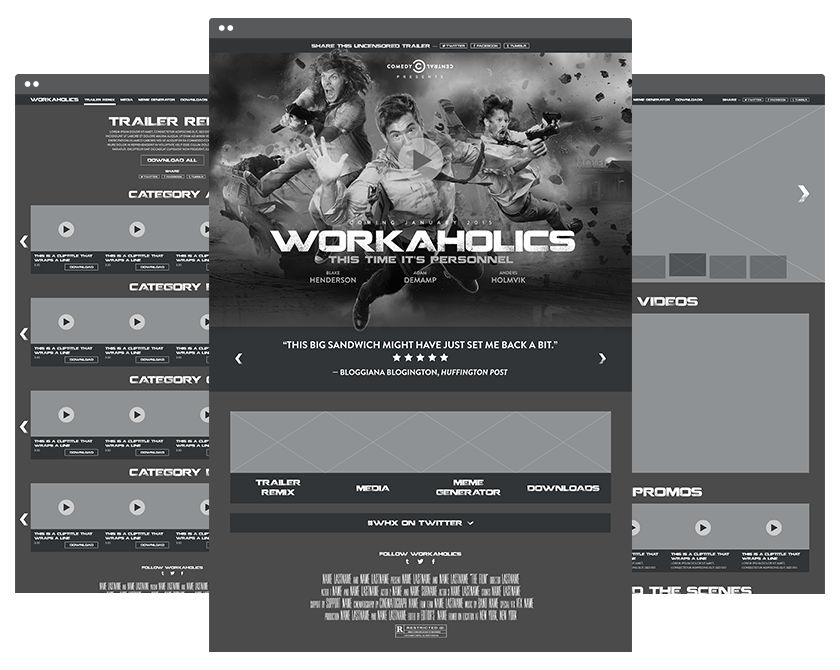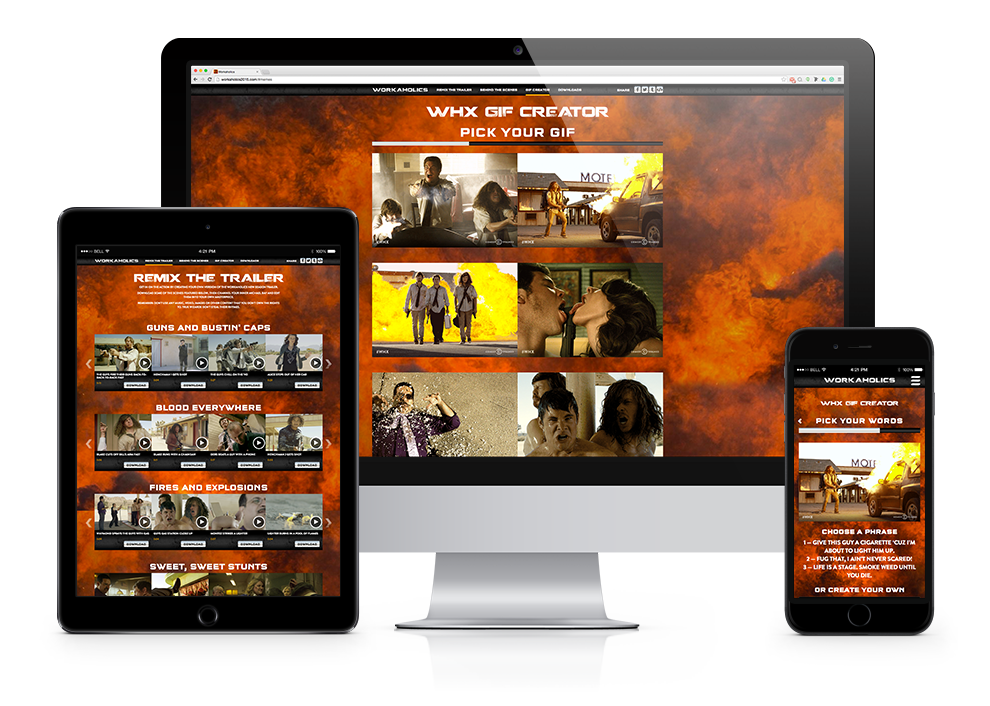 Gif creator
We built out the front- and backend of the experience, placing special focus on the gif creation tool. The WHX Gif Creator takes the raunchiest, weirdest, and most extreme clips from the trailer, and lets visitors add their own meme-style text before sharing their creation out to Twitter, Facebook, or Tumblr.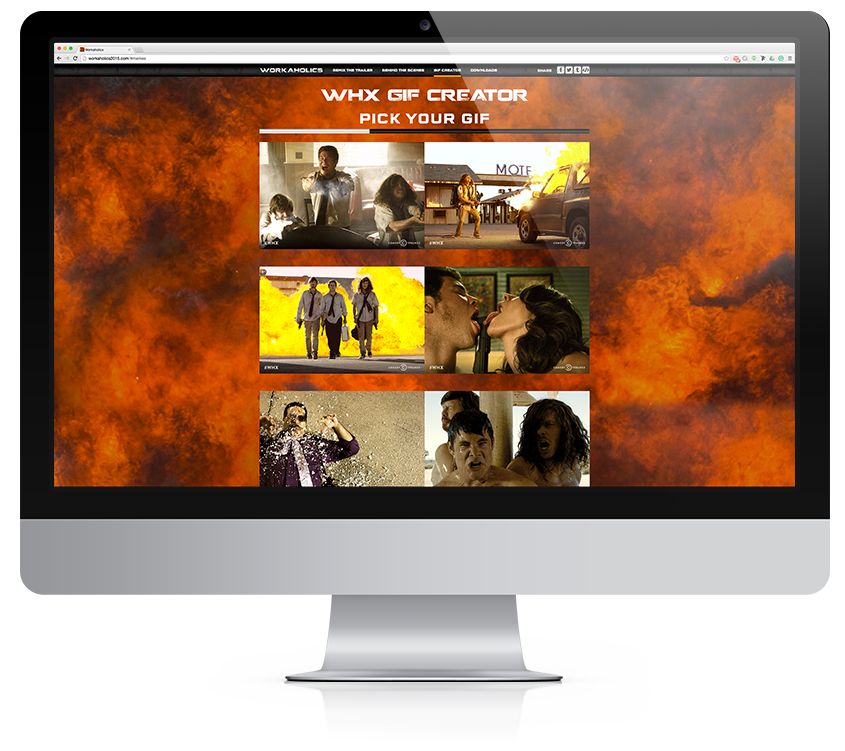 0
VISITS IN THE FIRST MONTH

AKASH GOYAL
Supervising Producer
Comedy Central
We were looking for a partner who could bring our creative vision to life while also having a deep passion for user experience. The Mayday team brought innovative content ideas to the table and delivered beyond our expectations.