A network for trading
Trumid, a corporate bond trading platform, had a big vision: to make bond trading easier by creating an all-to-all network of market participants. They approached us to design a digital platform that could facilitate peer-to-peer trading, meet the speed and security demands of every transaction, complement traders' existing workflows, and be intuitive for users at all levels of digital literacy.
Services
Branding
Strategy
User Experience
Technology
Media & Content
Communication

Dynamic Branding System
We designed a graphic identity system to match Trumid's vision of satisfying pain points for a broad swath of bond traders. We chose a night blue and gray palette with azure, green and orange accent colors to highlight key words and design elements. The dynamic brackets we designed to frame the Trumid logo, imagery and video were inspired by the platform's "swarms," or temporary trading sessions, that open and close when an opportunity for trade arises.


The platform
Frustrated by the limitations of the hub and spoke model of bond trading, Trumid conceived an all-to-all philosophy. To turn that vision to reality, we designed a simple yet powerful platform to connect market participants and make trades directly. The platform competes for real estate with the rest of the visual noise on traders' desktops, so we made sure that notifications were crystal clear and could cut through the other softwares to capture the users attention.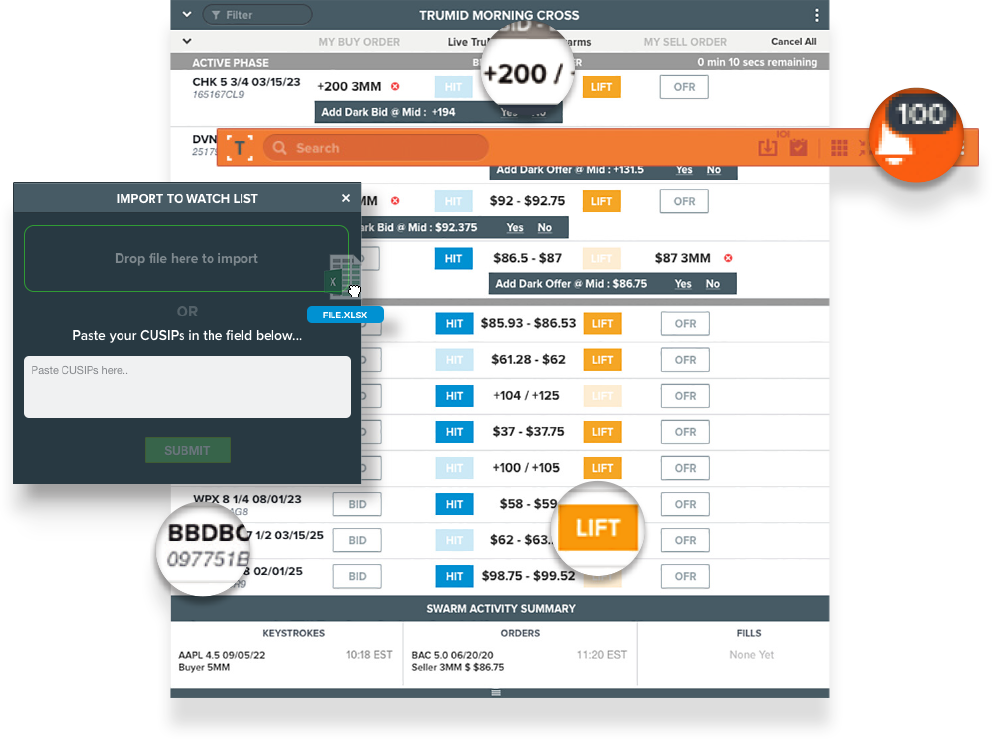 A

The platform design is modular, comprised of a series of feature-specific widgets.

B

Each modular widget can be compressed, closed, expanded or moved out of view.

C

The widgets magnetically "snap" to one another, allowing them to both be easily reshuffled and keep the desktop tidy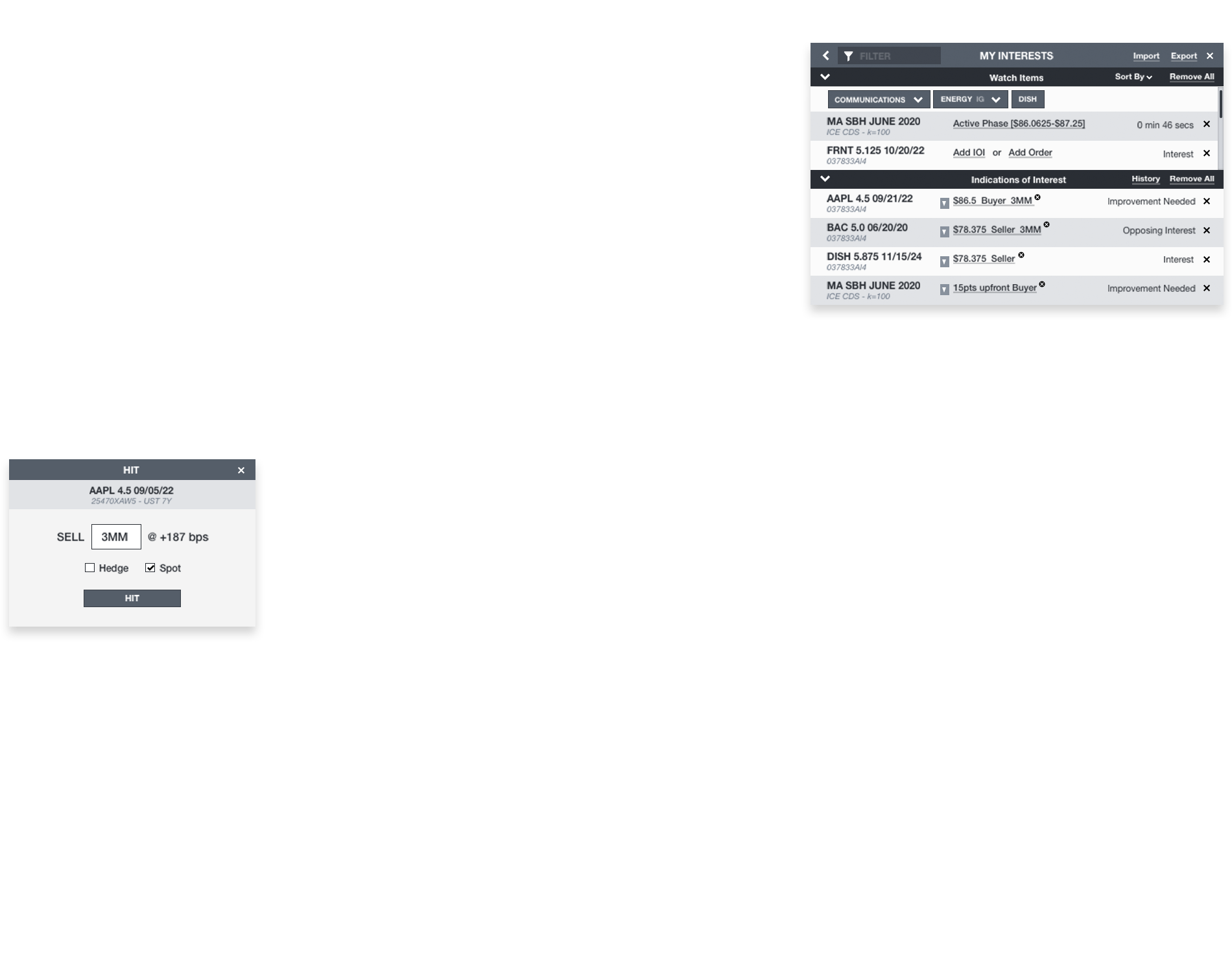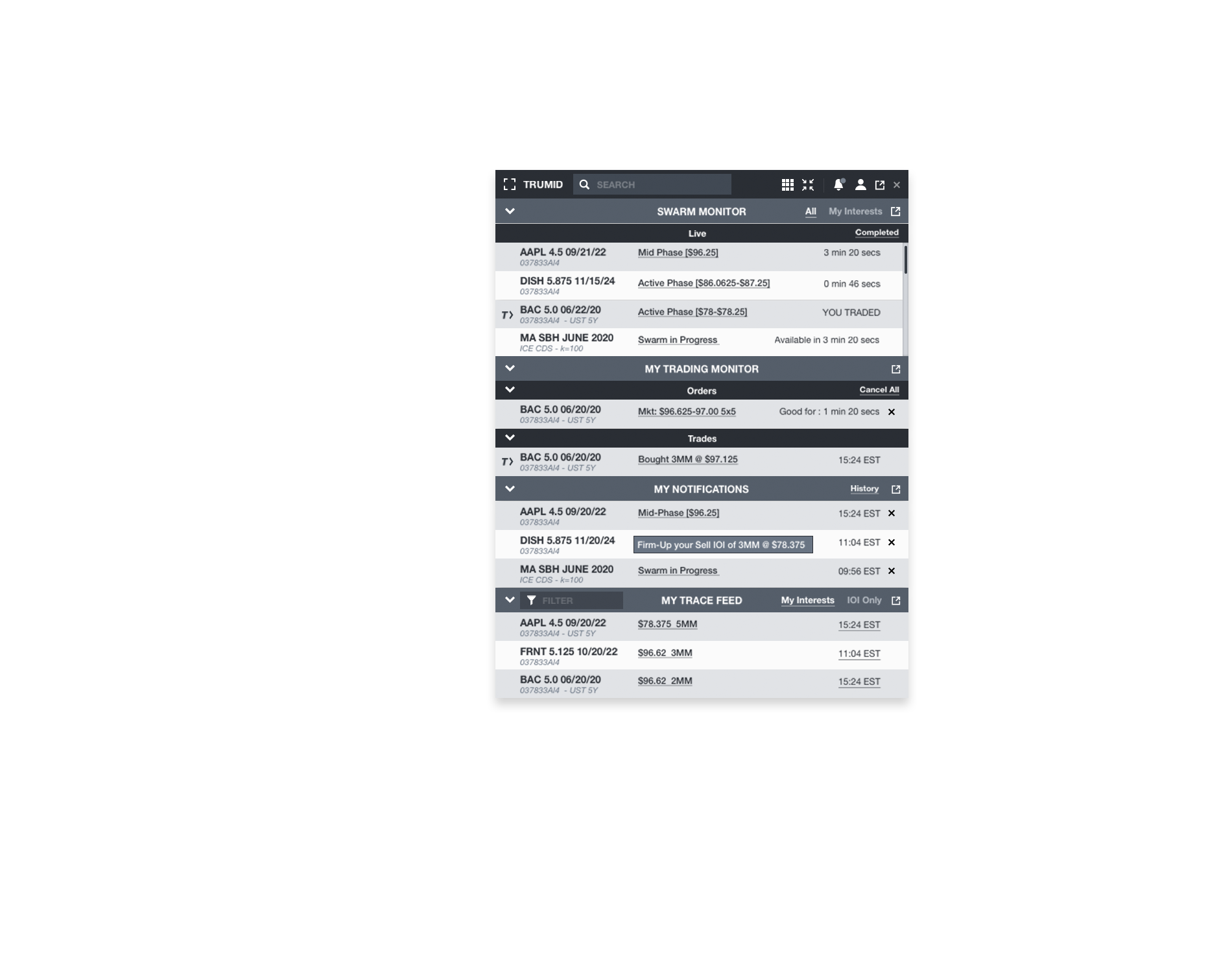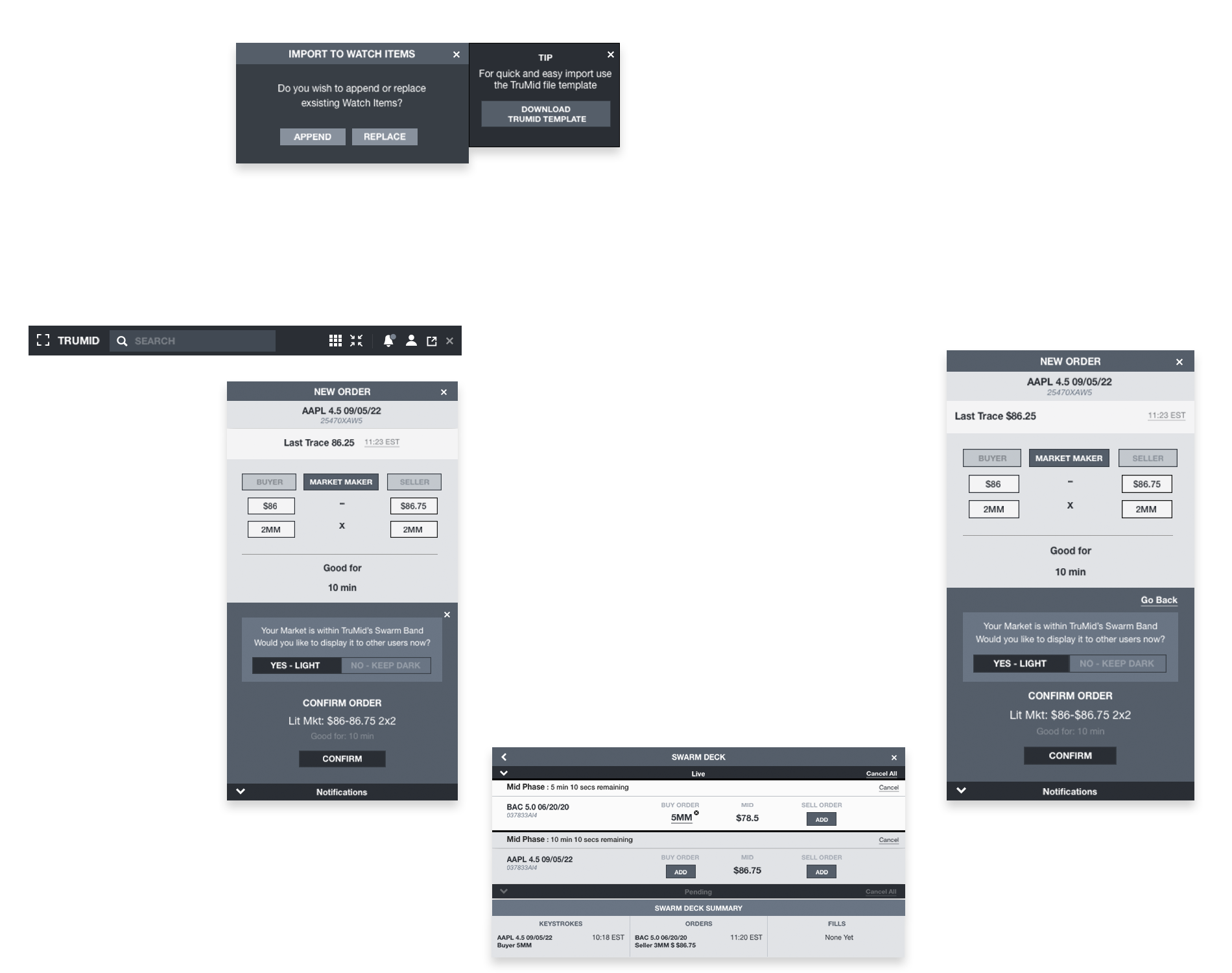 We recognized that every trader has a different workflow and that a one-size-fits-all solution doesn't work for different users. That's why we built customizable features to best suit Trumid users' individual trading styles.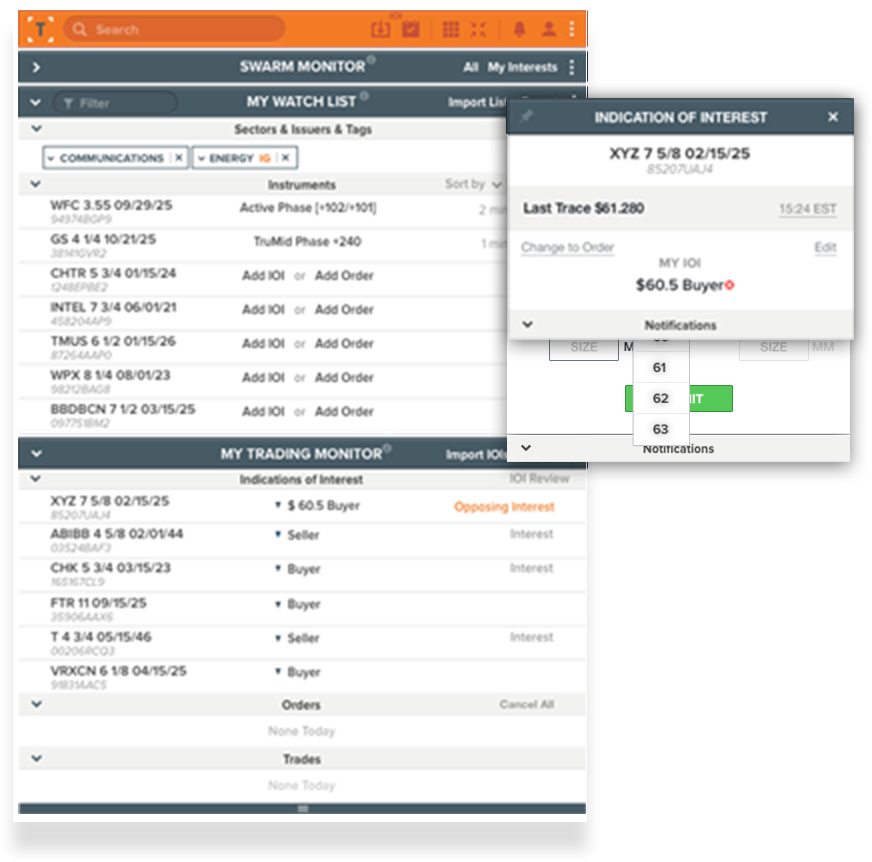 Given traders' limited real estate, we needed to create a digital product that could be easily expanded or collapsed. To compete with other applications operating on traders' multiple screen arrays, we designed notifications that quickly alert users to trading opportunities without disrupting their workflows.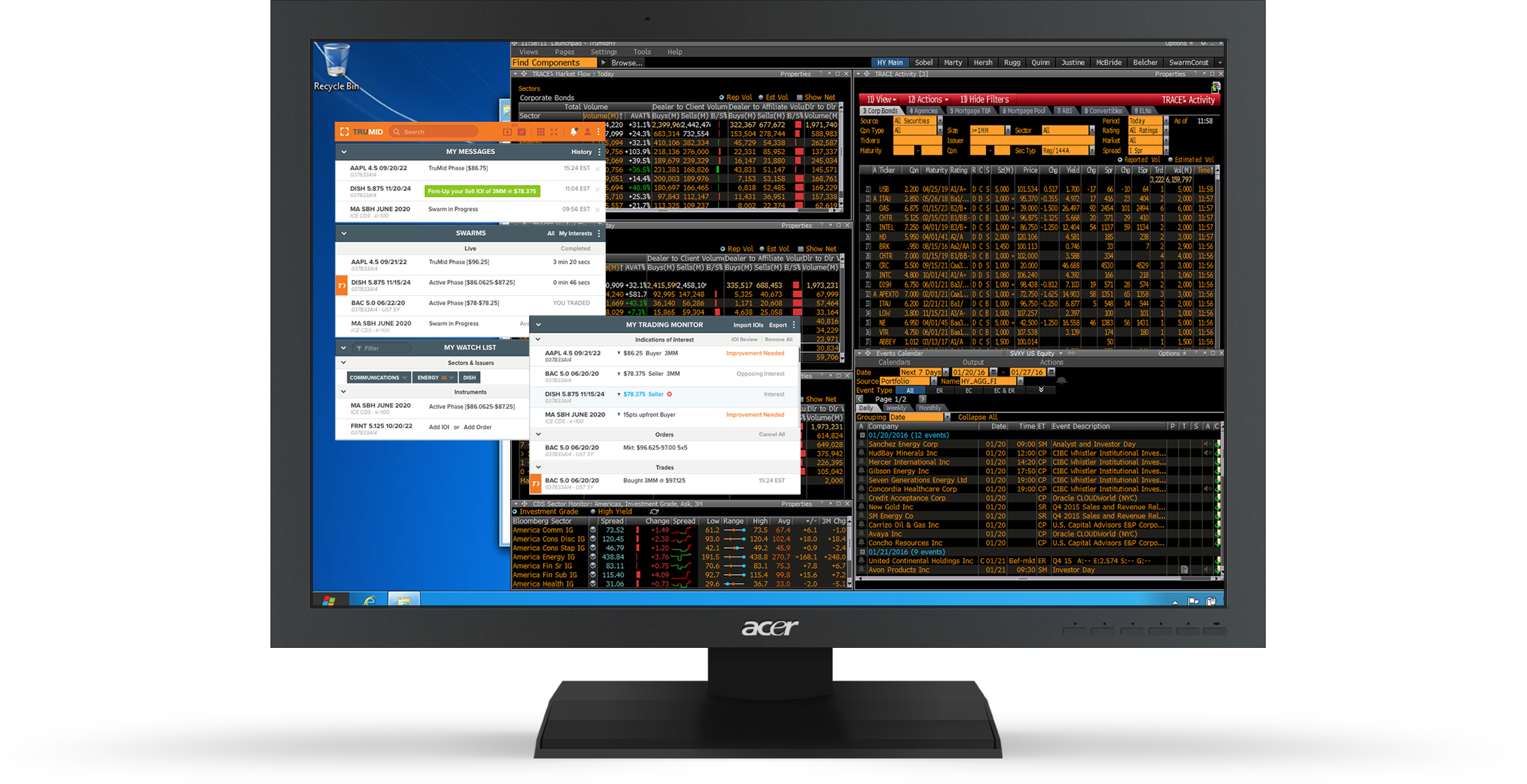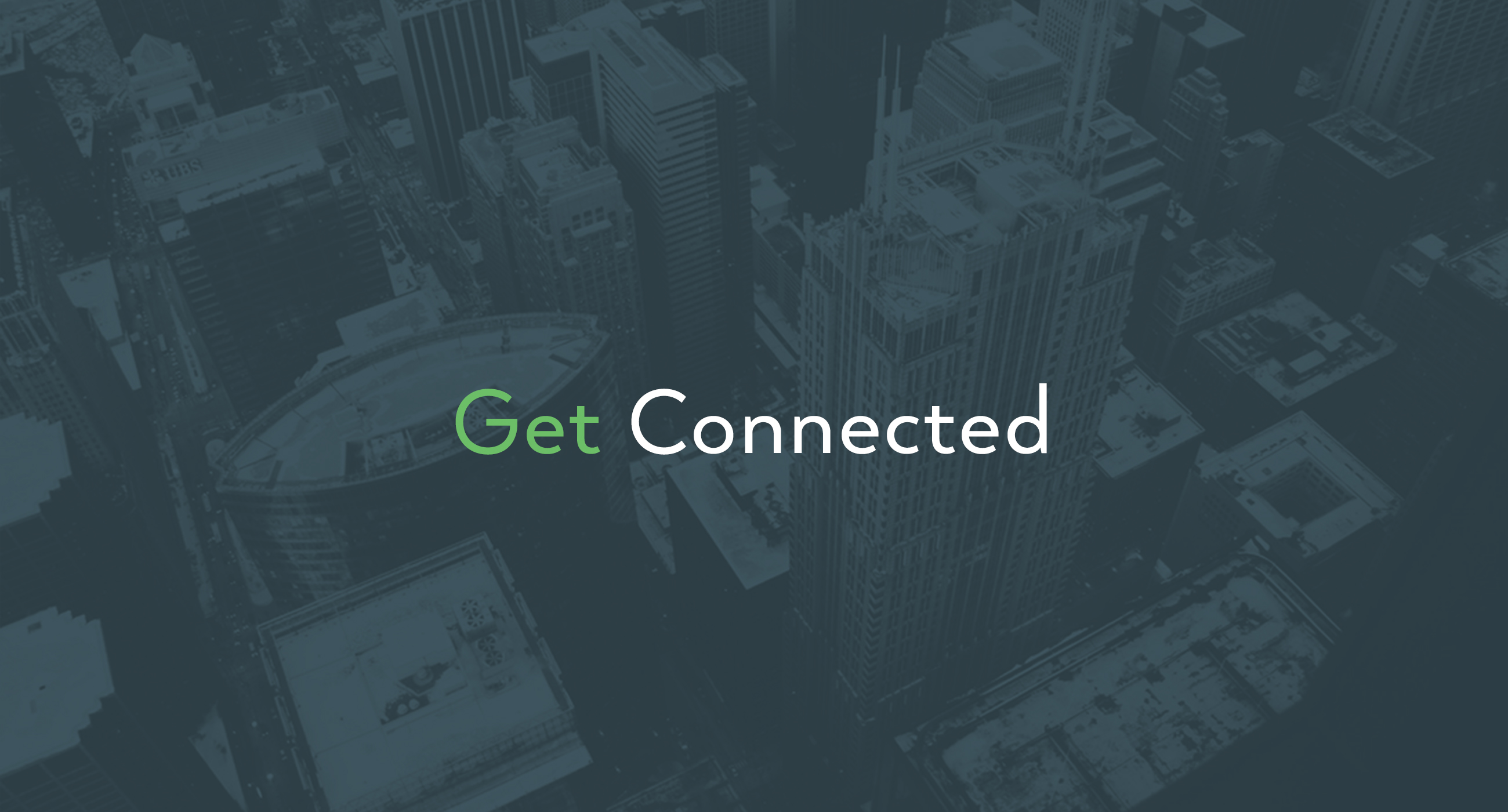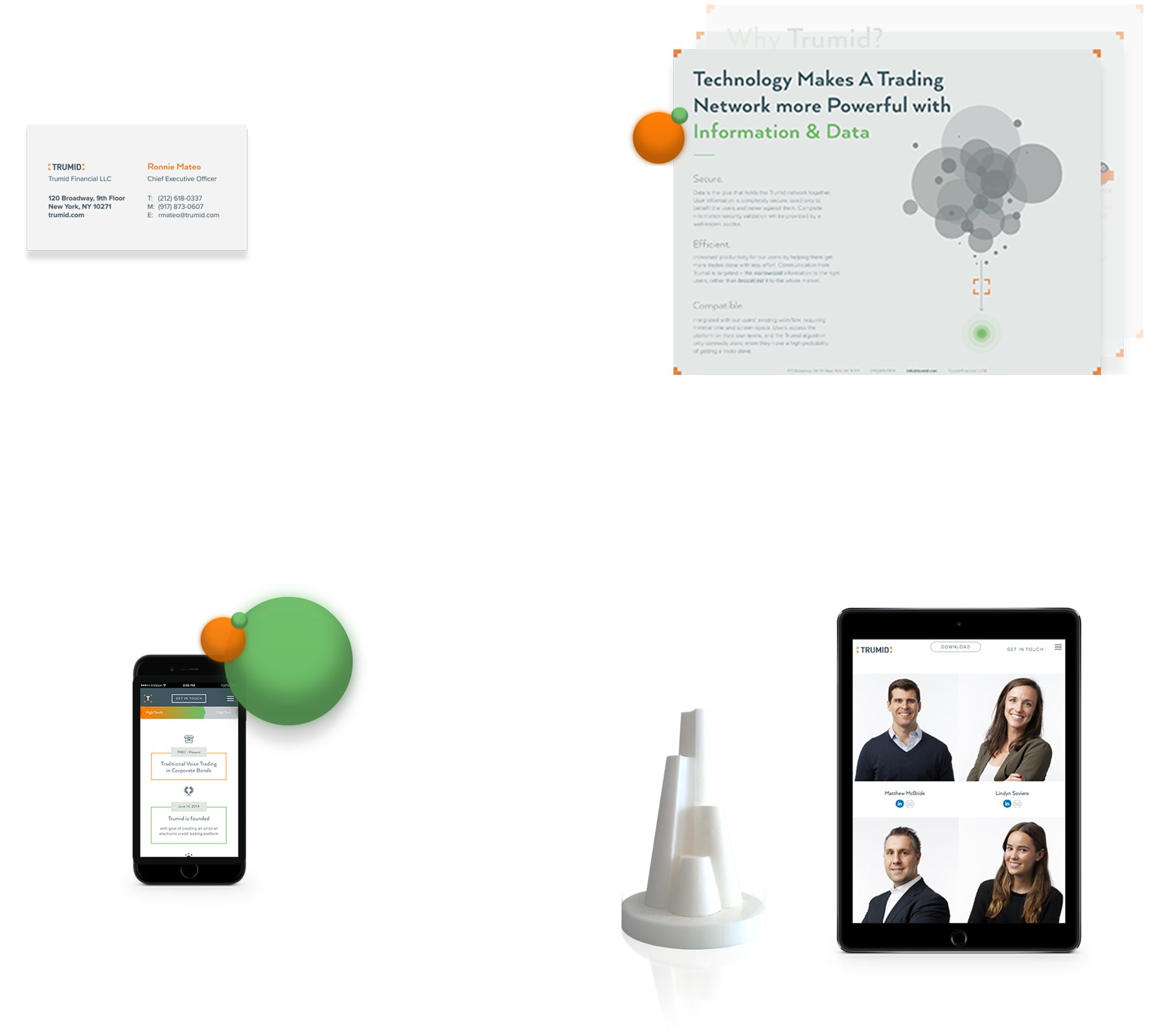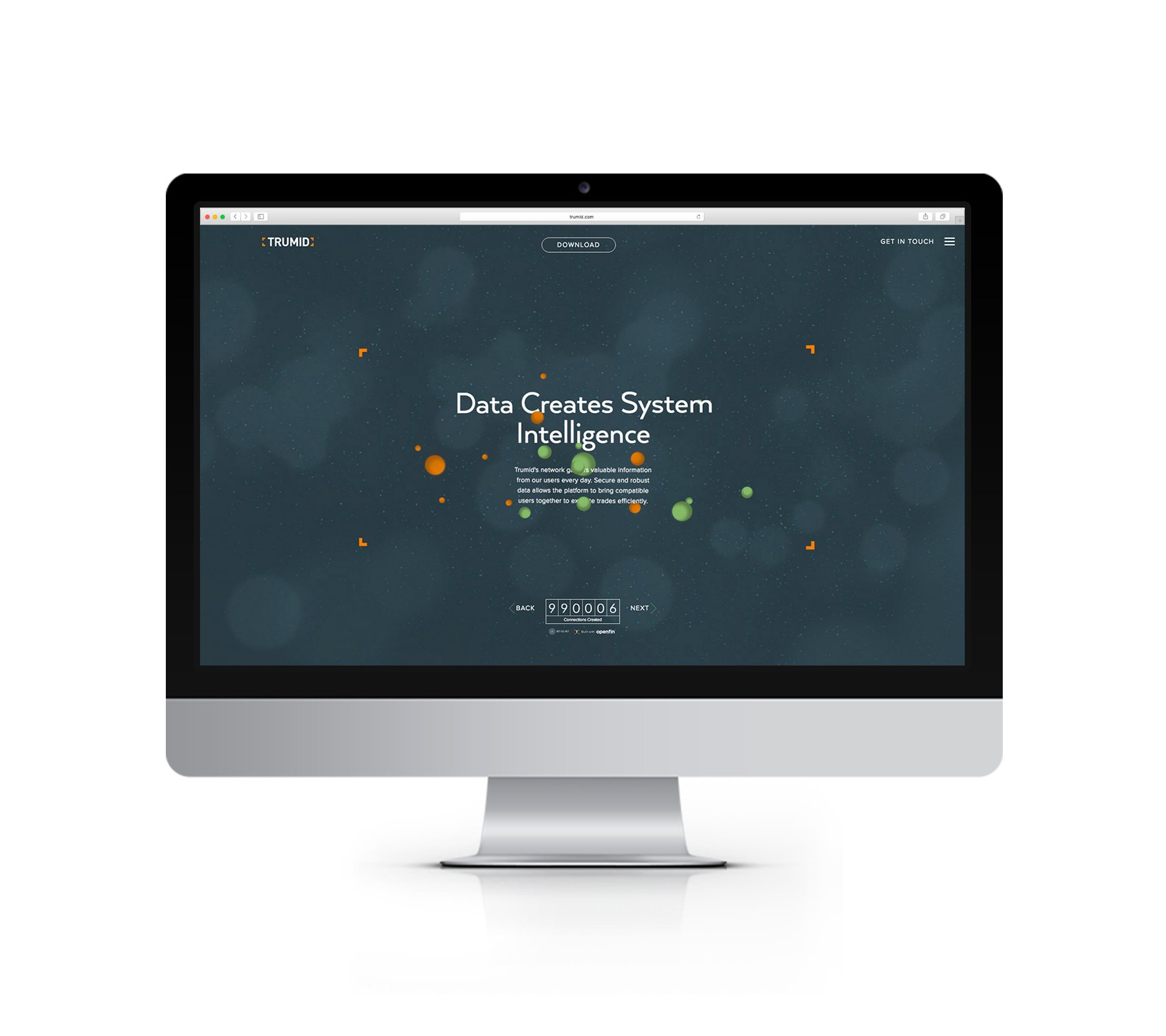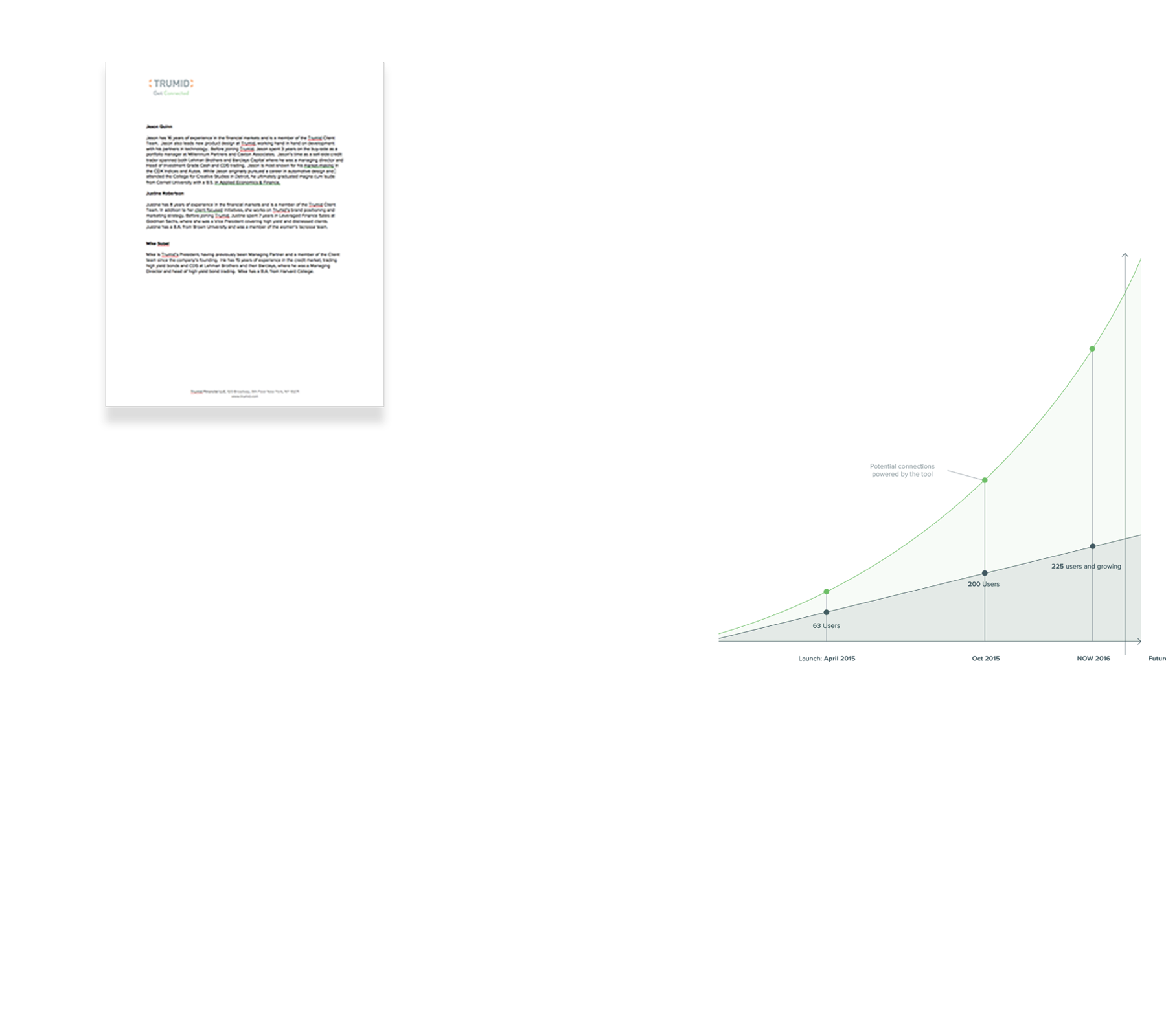 Beyond the platform
Trumid's vision propels an all-to-all network model that connects traders through technology and produces new opportunities to unlock liquidity that didn't exist before. All digital marketing points work to illustrate that All-to-All logic, showing the power of an activated network.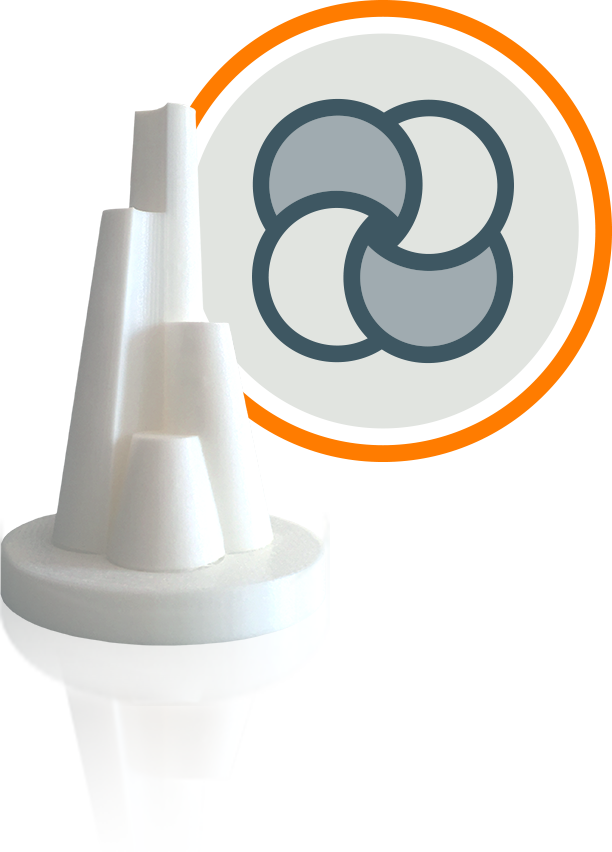 All - to - all
We produced a graphics package to help remind users that Trumid represents a shift from the old hub-and-spoke model of trading towards a brokerless All-to-All approach, A singular mark that suggests the intertwined nature of network participants was expanded to include a collateral set, digital uses, and a 3D-printed desktop memento that was distributed to early adopters.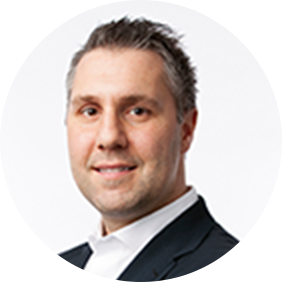 Jason Quinn
Trumid Financial LLC
"Mayday was the ideal firm to help Trumid apply modern-day UX principals to an institutional trading platform. Mayday worked seamlessly alongside our team to create a product that is simple and easy to use, enabling Trumid users to maximize the power of our trading network."