 Marriott
Mayday recalibrated the concept of Bucket Lists into a full brand identity project, using unique image treatments and hand-drawn rustic elements, for an app that lets users create and share adventures.
Services
Strategy
User Experience
Technology
Media & Content
Communication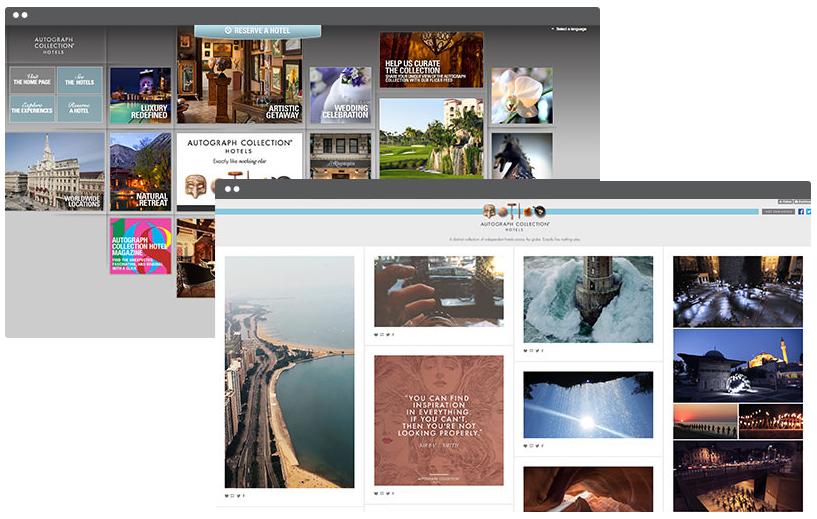 Information
architecture
In thinking about the site's architecture, we were heavily influenced by travelers' search methods. It's rare that they search for Autograph Collection hotels by name—or even by city or price point, for that matter.
Most are searching for an experience. And their connection to the Autograph Collection's properties is born of a search for culture, action, landscape and adventure.
To play into this discovery method, we built a highly customized Tumblr that encourages travel exploration via categories: architecture, culture, culinary, art and, of course, hotels. We put inspirational content and travel ideas right alongside the informational content associated with each hotel.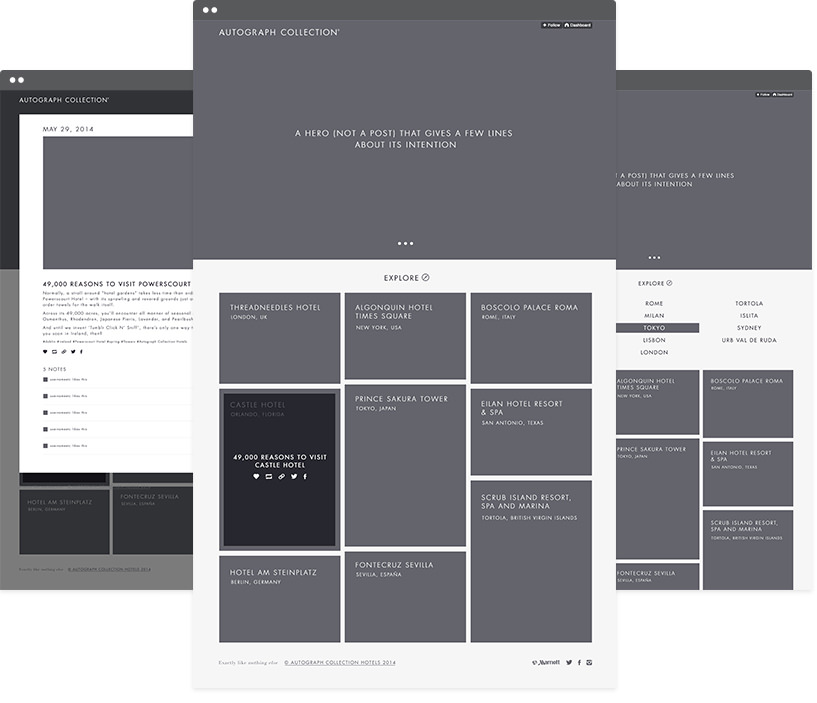 Design
The fully responsive Tumblr design functions as an editorial magazine for Marriott's Autograph Collection properties. Users can wander, explore and discover as they go.
We took all the standard hotel content—guest room details, amenity lists, photography slideshows—and broke it up into chunks that are as compelling to share as the inspirational content it lives alongside.
To ensure a consistently elevated projection, we worked with Marriott on how best to craft posts that are truly shareable. Additionally, we developed a custom booking module that keeps the user in the discovery mode of the Tumblr experience before driving out to Marriott's larger system.
Inspired by the final product, the broader Marriott company intends to move toward a digital presence that looks and feels more like the Autograph Collection—inherently social and suited to the way travelers explore and discover.