Lee Savage
Mayday recalibrated the concept of Bucket Lists into a full brand identity project, using unique image treatments and hand-drawn rustic elements, for an app that lets users create and share adventures.
Services
Branding
Strategy
User Experience
Technology
Media & Content
Communication

Branding
Because the mark of a luxury brand must be on par with the elevation and aesthetic of the goods themselves, we spent significant time understanding Lee's design philosophy.
Inspired most by the drawings of Sol LeWitt and geometric forms of Donald Judd, her handbags feature simple lines with intersecting shapes. But it's the way that each piece is left open to interpretation by the viewer that guided our logo creation.
We developed a geometric shape that is deceptively simple upon first look. But with closer examination, questions arise: is it a cube? a hexagon? or something else entirely? Without telling you exactly what you're getting, the mark forces the viewer and the brand to meet halfway with a shared interpretation.
The typography we chose for the wordmark is incredibly simple. First and foremost, it needed to be operational. Because each clutch will bear the heat-stamped mark, it must be small enough to not destroy the precious metals and delicate textiles used. Second, we wanted the type to lend the appropriate philosophical slant of timelessness.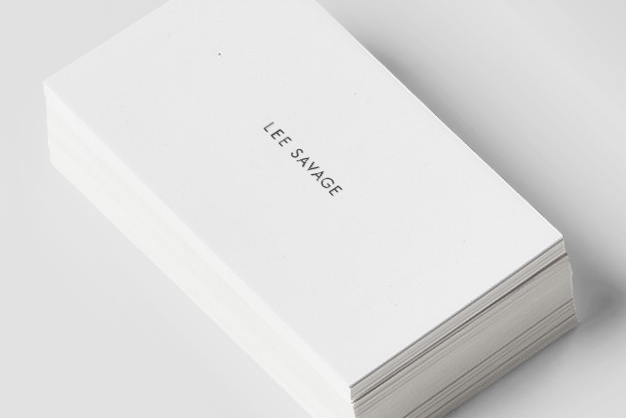 Design
As we developed Lee Savage's digital presence, we explored how these fascinating objects are seen. On one hand, they're rarefied mysteries that could have dropped down from the moon. On the other, they're reminiscent of geometric building blocks. At once, they are items that have both never existed, yet always existed.
To translate this philosophical view into design, we used a clean white background and layered it with two types of images. Hero images with alternate views showcase the exquisite detail of each clutch, while small thumbnails are lined up as a subtle nod to the periodic table of elements, showing the forms as simple components.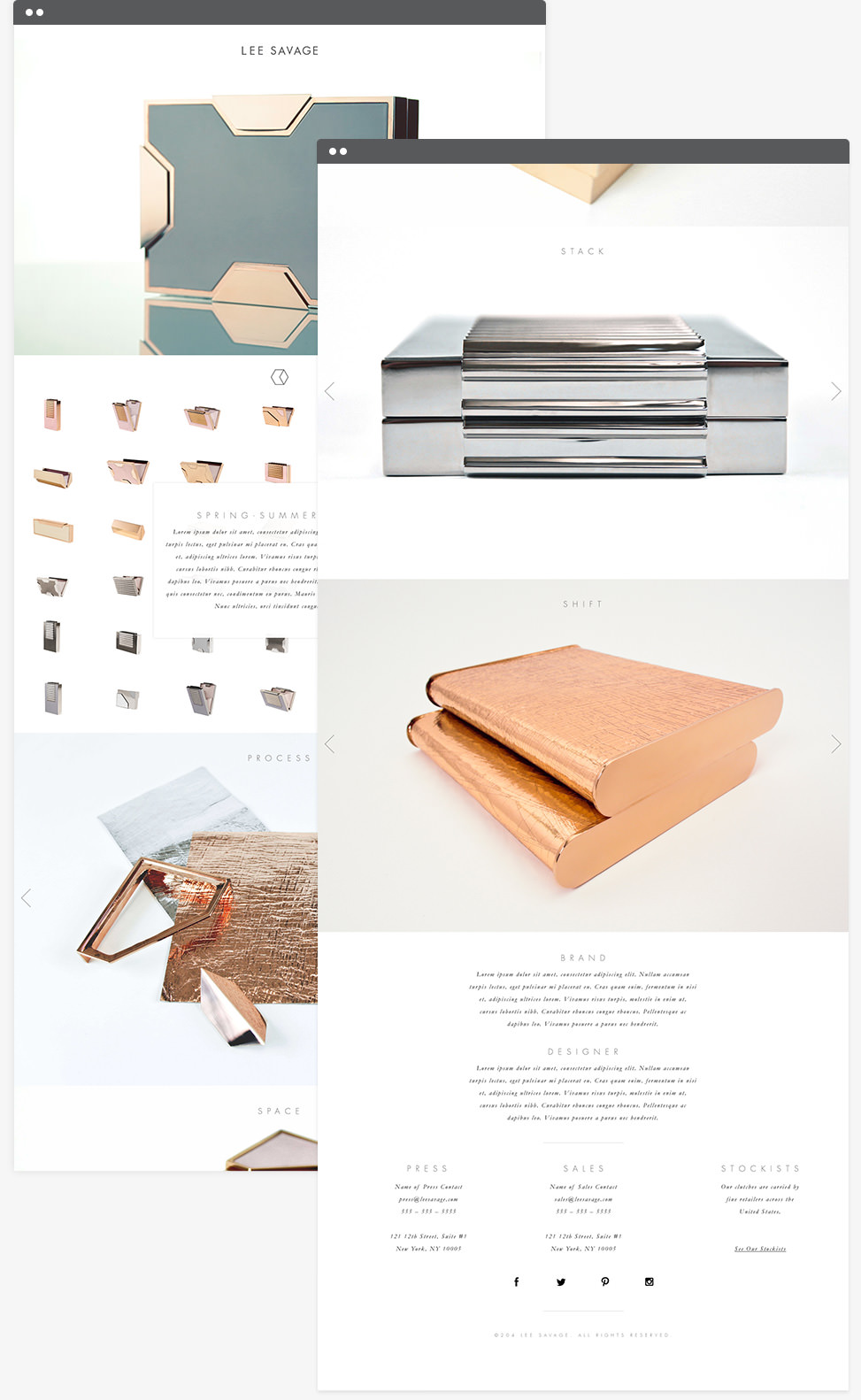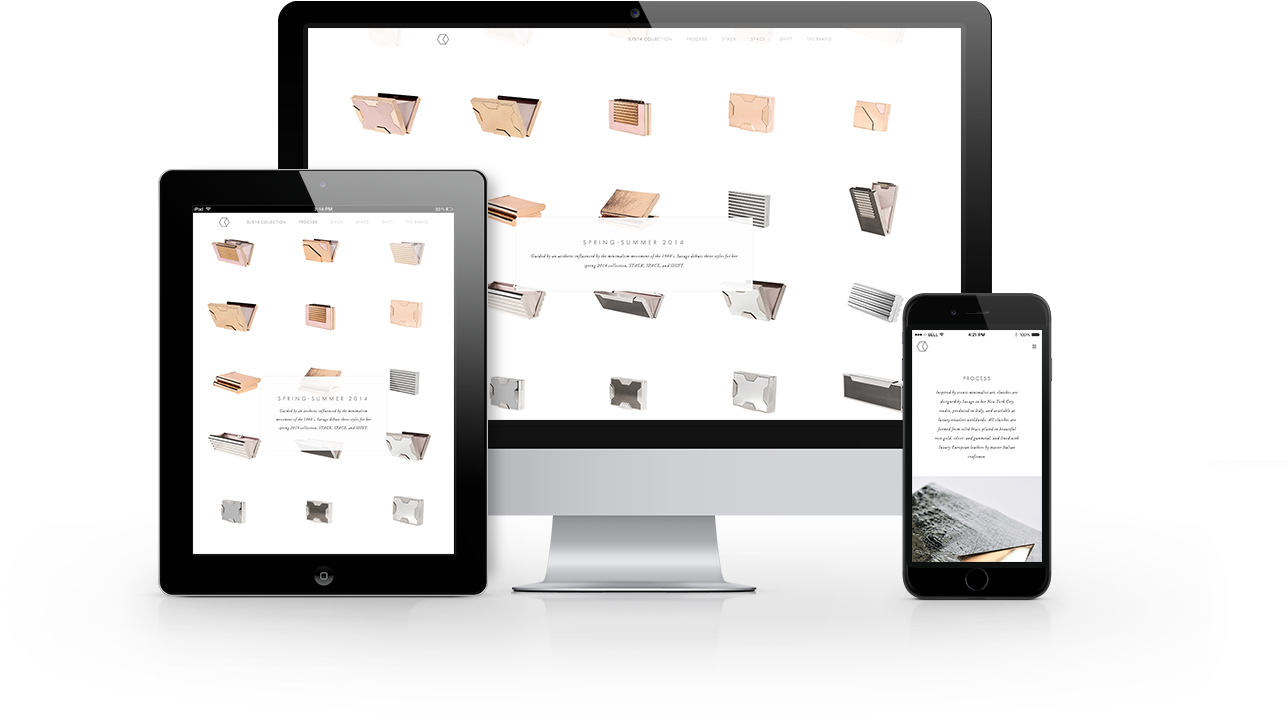 Media & content
Where many products require an attractive wrapper, with Lee Savage's handbags we brought the product forward and downplayed any extraneous branding. We wanted the beauty of the work and the narrative of its creation to be the positioning and to be content strategy. As the brand's sole agency, we've been able to bring this deceptively simple strategy to life through photography, video and lookbooks.
Lee Savage clutches are a preferred accessory on red carpets and sold in stores by luxury retailers such as Bergdorf Goodman, Barney's and net-a-porter.com.
Over 40+ articles
In addition to attracting high-end retailers such as Barney's and Net-A-Porter, Lee Savage has been featured in major fashion periodicals including Vogue, Harper's Bazaar and WWD.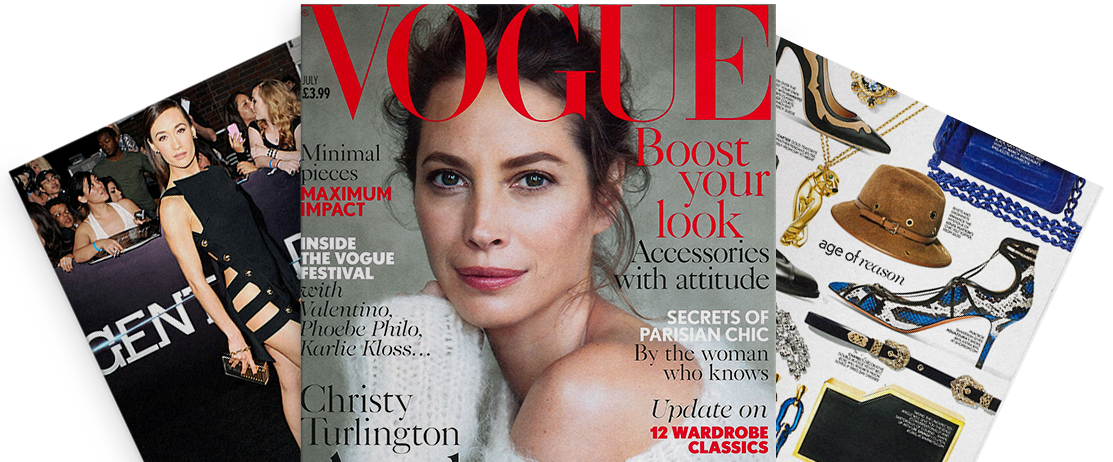 LEE SAVAGE
President & CEO
Working with Mayday has been a great experience. From the start, they had an incredible understanding of my vision and beautifully interpreted this in the creation of my web and branding material.