Fintech
Mayday recalibrated the concept of Bucket Lists into a full brand identity project, using unique image treatments and hand-drawn rustic elements, for an app that lets users create and share adventures.
Services
Branding
Strategy
User Experience
Technology
Media & Content
Communication
Branding:
Exploration
Mayday was tasked with generating an identity program that could express the power of networks, while being flexible enough that all of the founders' future ambitions, including the creation of targeted funds, innovative digital tools, event programming, talent and resource incubation and more.
The infinity symbol represents continuity of the status quo. We broke the form and overlapped its shapes – with one opaque and one translucent - producing a reimagined Venn diagram. The translucent shape operates like a lens specific to the FinTech Collective, tinting the view of the world of the finance, technology, and global economic trends. The opaque teardrop shape functions as an indexical element, setting the hue associated with each of the FinTech Collective's business activities, from investments and technology platforms, to incubation spaces and trade-specific content.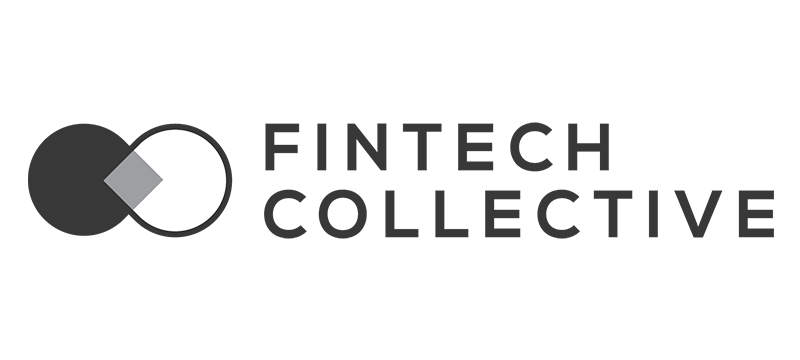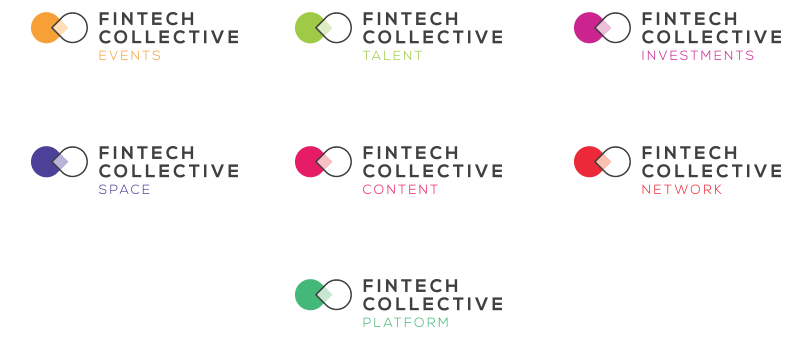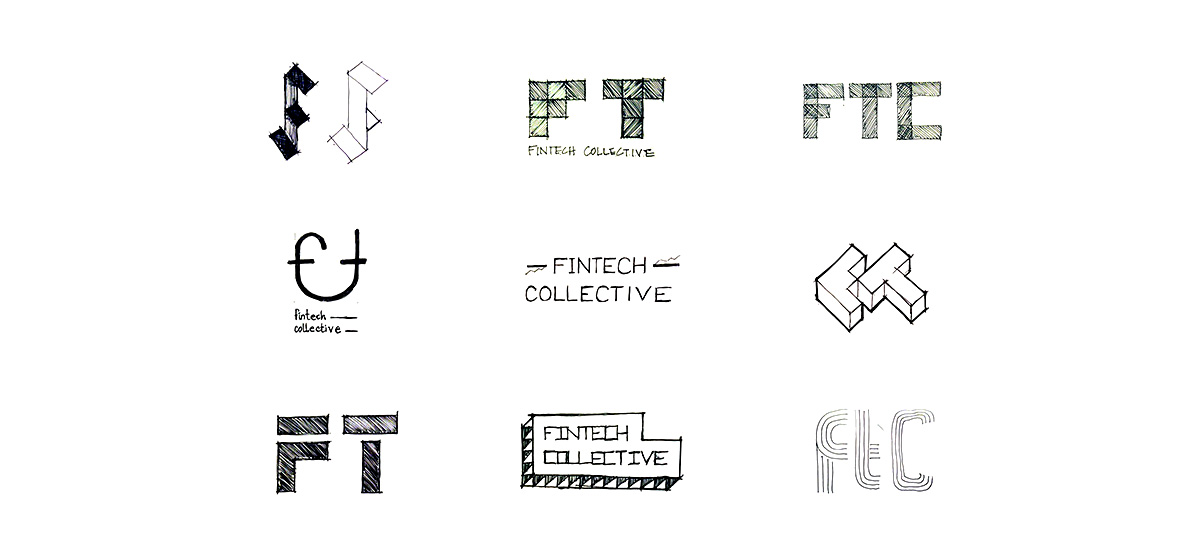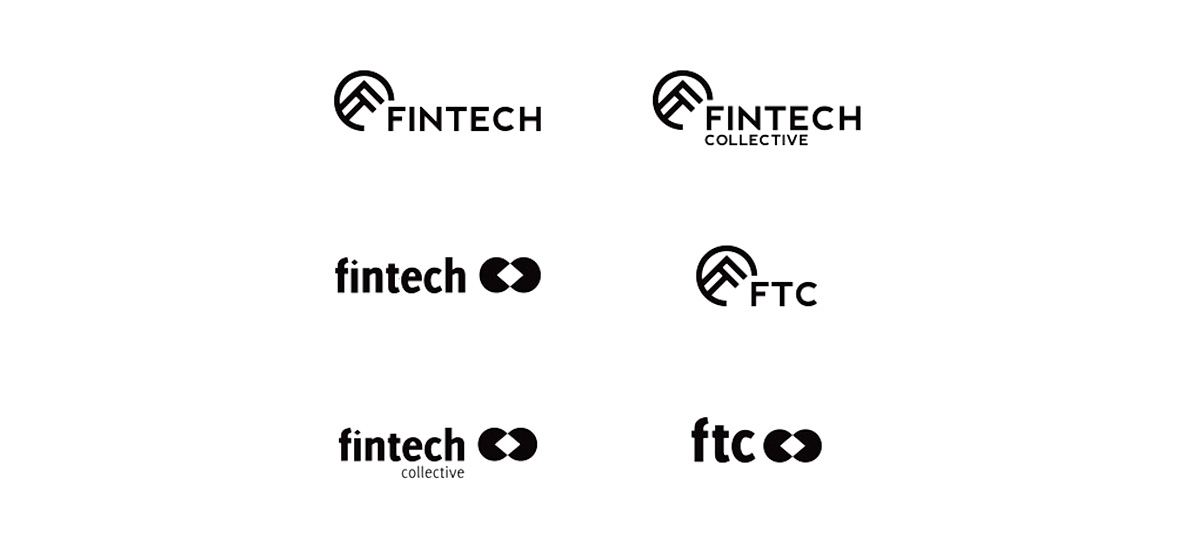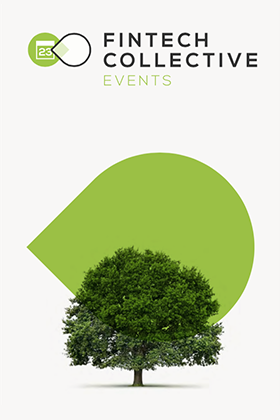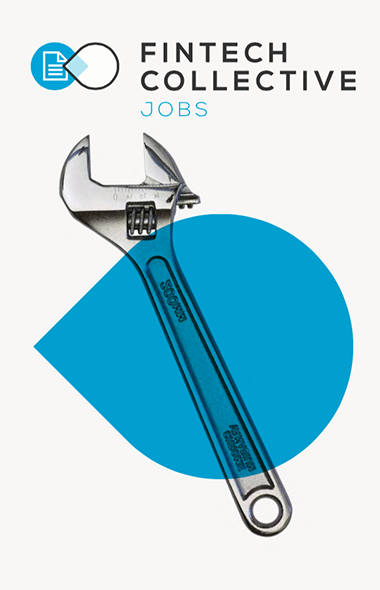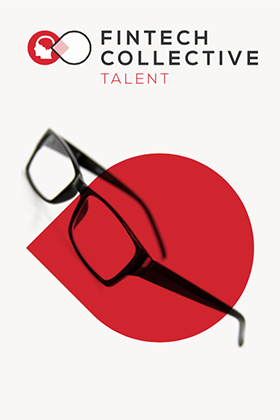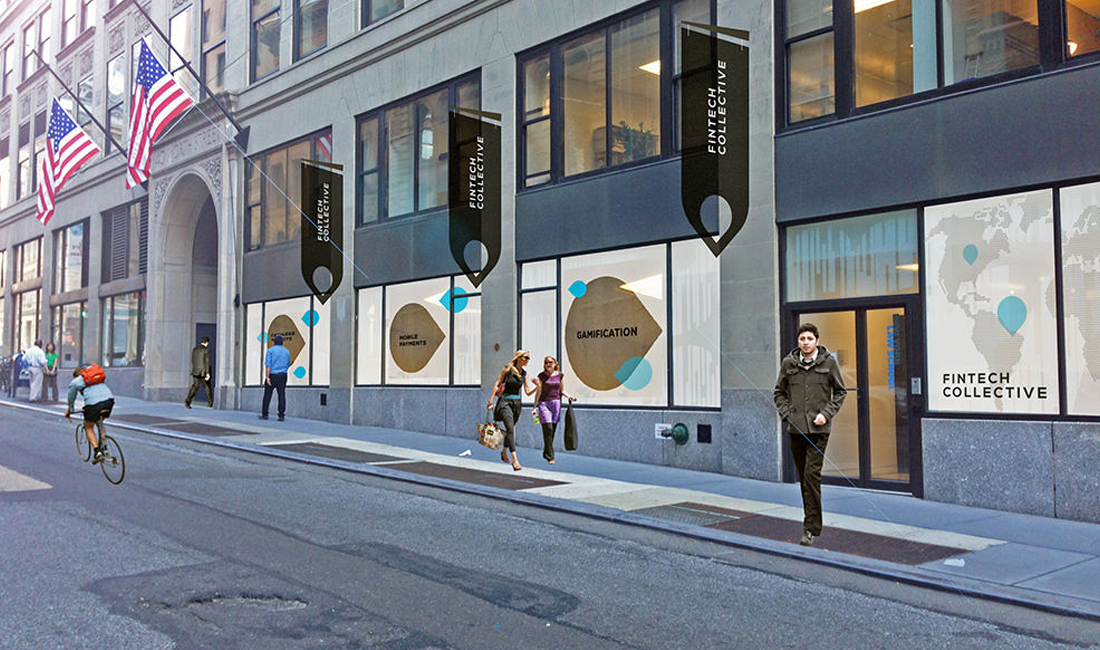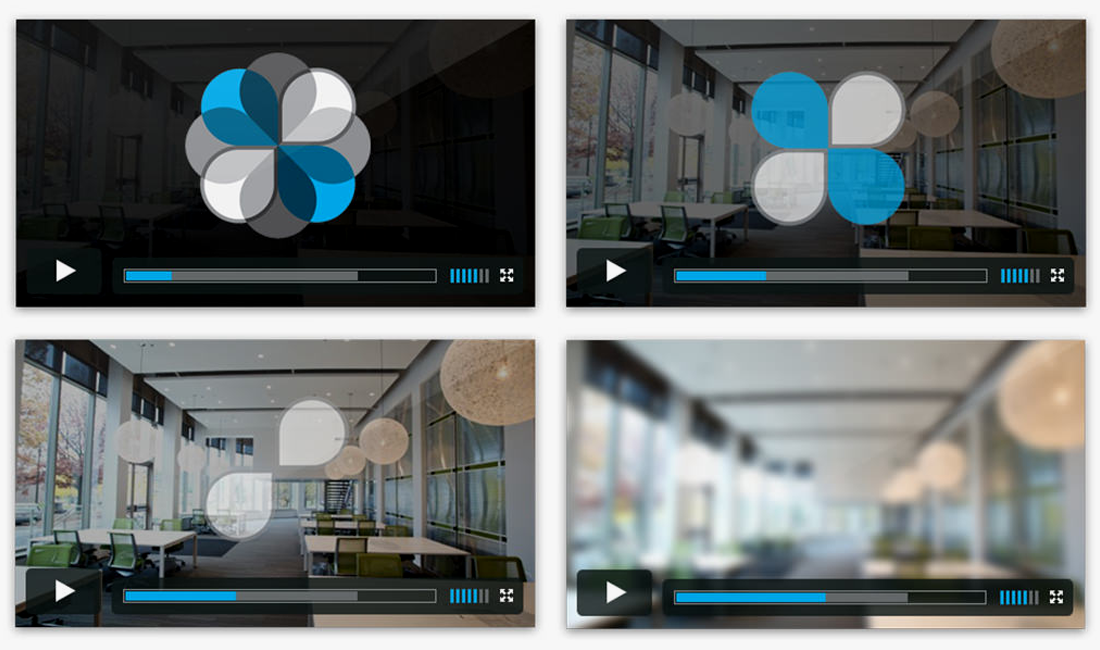 Branding
The brand system was designed with scalability in mind to address the client's current business structure and future ambitions, operating seamlessly across digital, print, and spatial applications. The primary mark is legible as a large-scale, repeatable supergraphic down to a .ico file in a browser tab. We matched the graphic system – anchored by the reimagined infinity symbol – with a compelling narrative centered on the concept of "Rethinking Smart."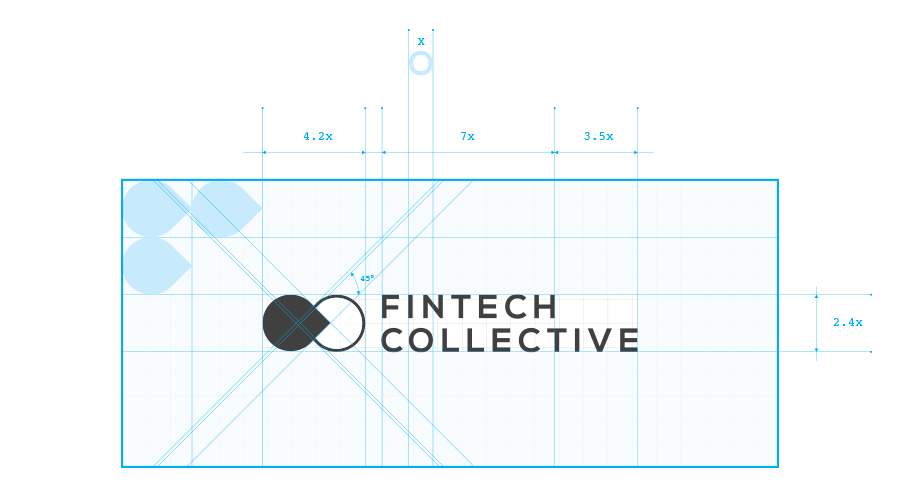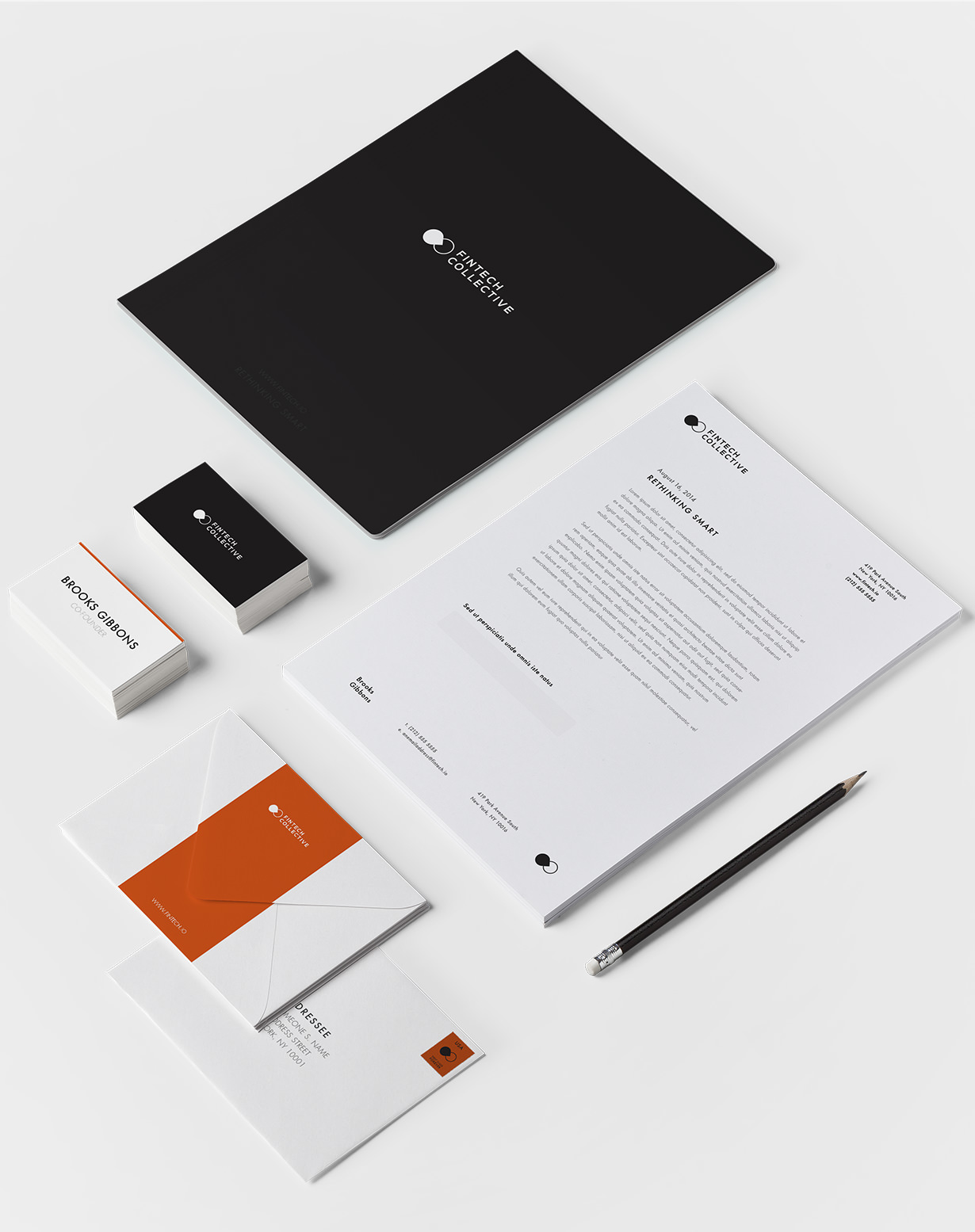 Design
Since starting our collaboration with FinTech Collective in mid-2013, Mayday has created a full suite of digital and printed communication materials, including collateral items, a fully-responsive brand showcase site and pitch decks. Additionally, we completed the product definition, information architecture, and user experience design on a best-in-class, invite-only marketplace for FinTech Collective where qualified individuals can discover early-stage FinTech companies and make targeted investments alongside the wider venture fund.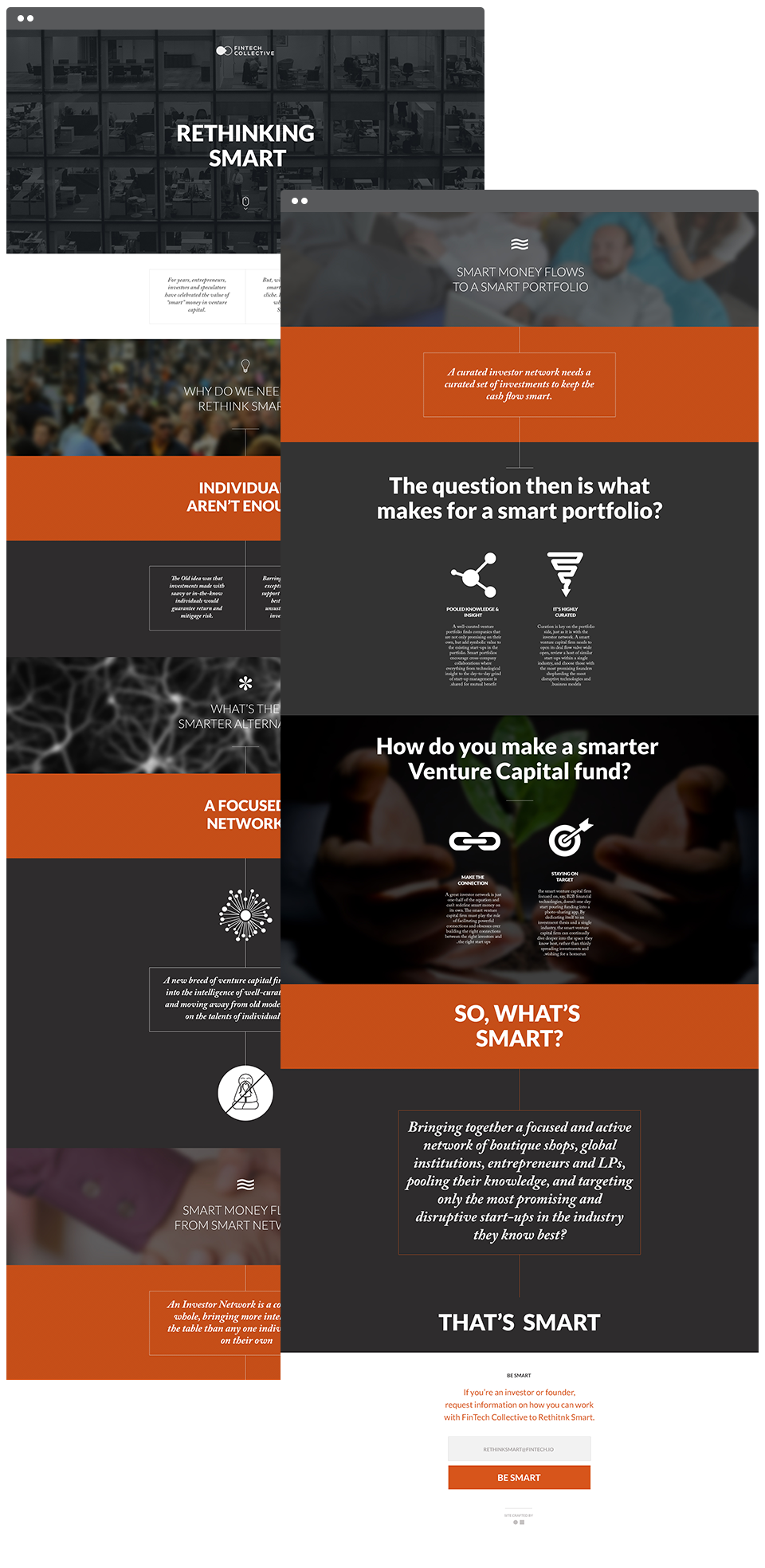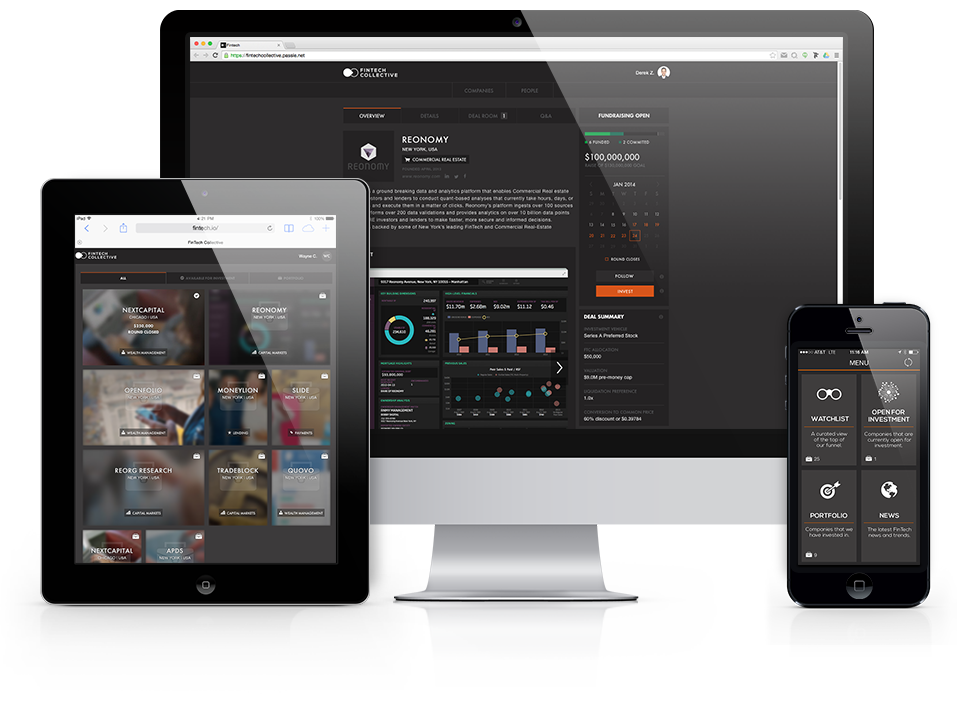 BROOKS GIBBINS
Co-Founder
FinTech Collective
Mayday's design is grounded in technical skill, deep narrative, and incredible talent.