docurama
Mayday recalibrated the concept of Bucket Lists into a full brand identity project, using unique image treatments and hand-drawn rustic elements, for an app that lets users create and share adventures.
Services
Strategy
User Experience
Technology
Media & Content
Communication
Branding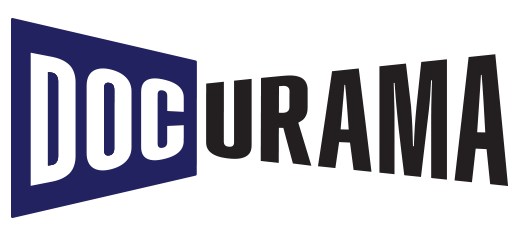 The Docurama brand identity was originally conceived for physical DVD sleeves and traditional movie posters. To move the identity into the digital age with a rebranding, we dissected the company's name—and all the subtle connotations that come along with it.
While "docu" is a nod to the company's primary content type, we wanted to make sure it wouldn't reinforce an outdated notion that documentaries are only viewed in theaters or at home from a DVD. By choosing a flexible trapezoid shape for the logo, we indicated that access to a movie screen no longer presents a barrier; Docurama brings documentary film content to any device, at any time.
The "urama" element of the company's name brings to mind the Bowleramas and Launderamas of the American 1950's. Inspired by the angled forms and dramatic typography of that age, we bent the company name to a single-point perspective, focusing the viewer's eye towards the center of the wordmark.
The end result is a subtle nod to the past of drive-in theatres with a pointed focus on the future of documentary film, where viewing isn't bound to screen size or location.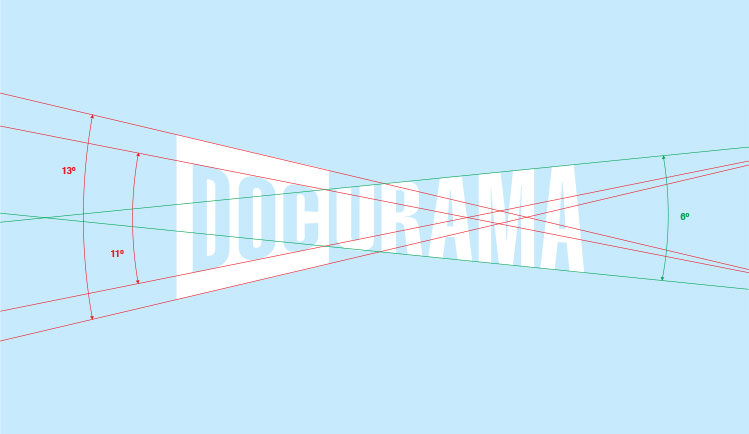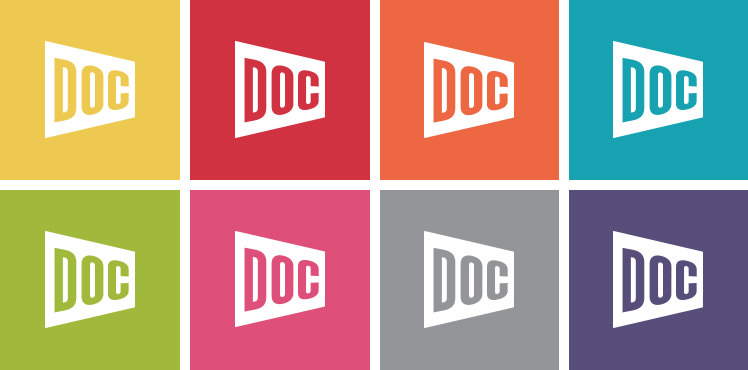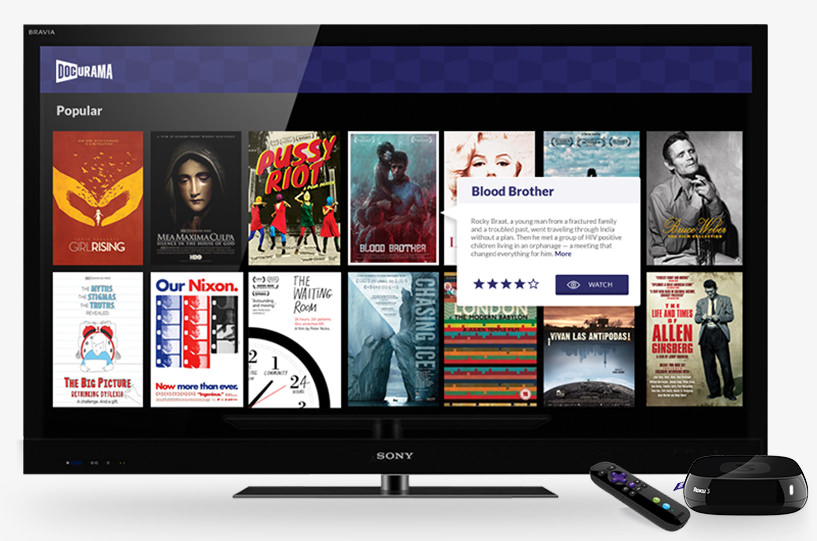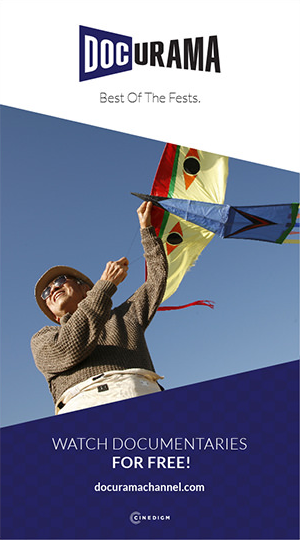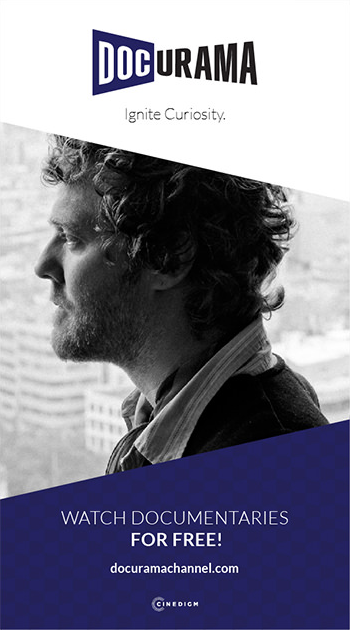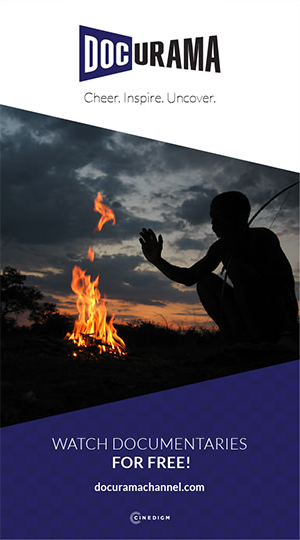 Design
Because Docurama will continue to offer DVD and in-theater distribution, in addition to their new streaming service, we designed the brand identity system to work across all applications—from print to digital and outdoor space to motion picture.
Across the board, we used large film stills framed by the wordmark's trapezoidal screen shape. Clean white space offers a modern backdrop for splashes of the Docurama seamless pattern.
We knew that pixel-perfect digital execution of this identity was essential for Docurama to stand out across every device and among competing streaming services. From a graphic kit for the mobile app to ad units designed for social media, our visual identity system gave Docurama the recognizable presence it needed for a powerful rollout.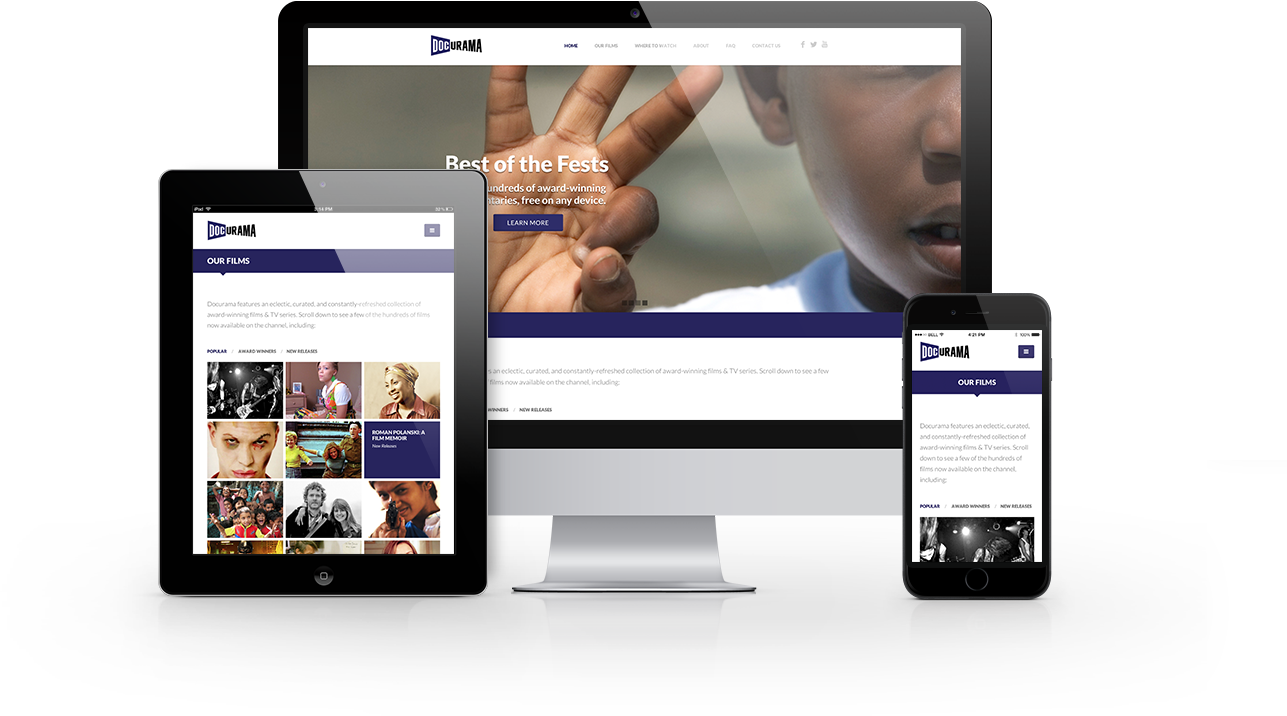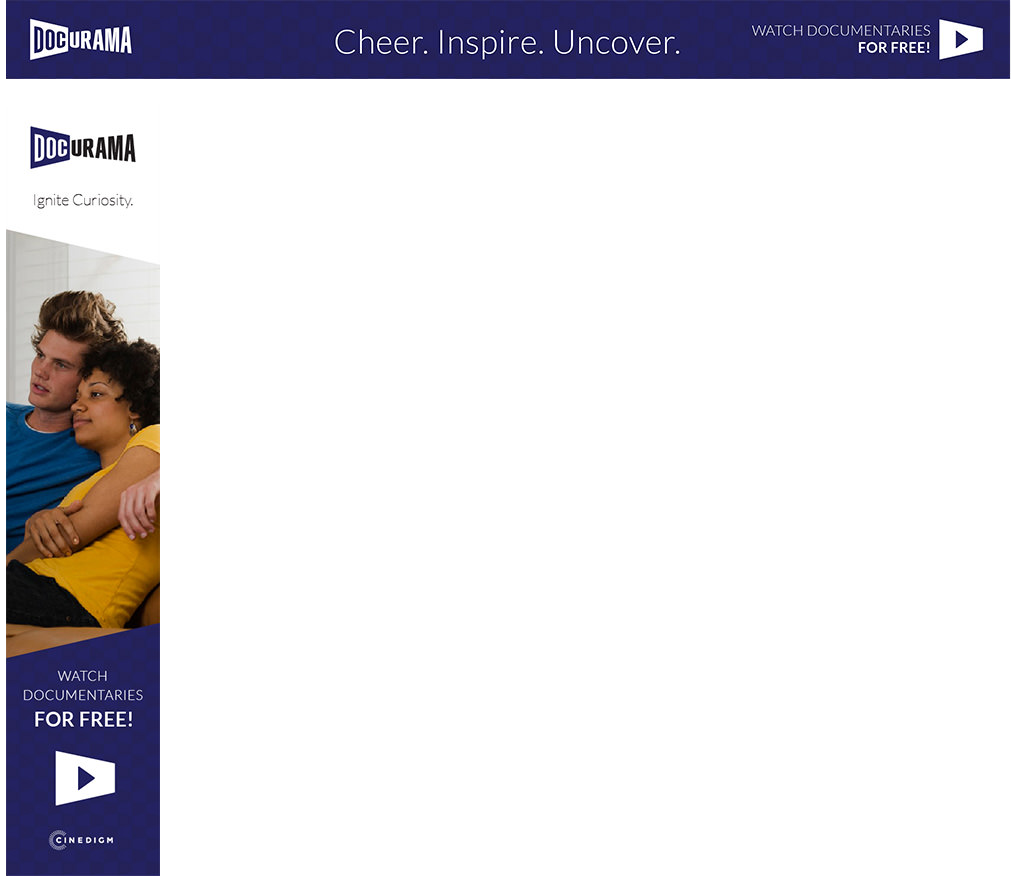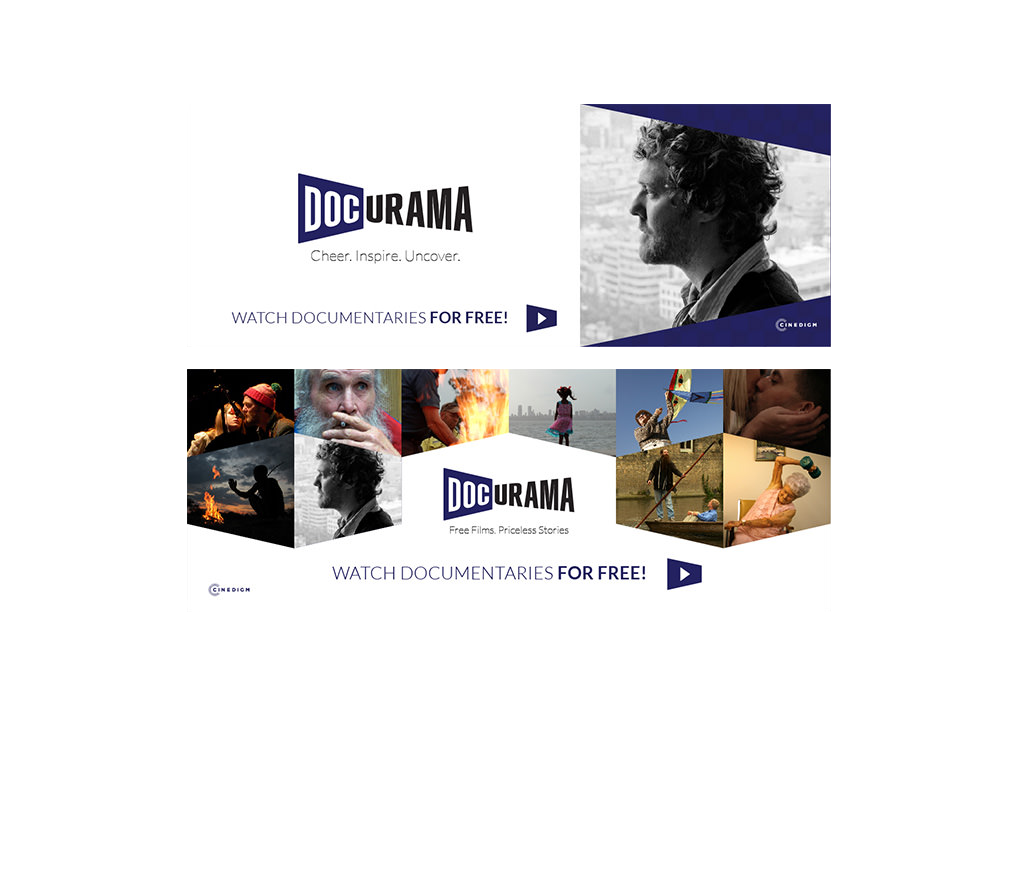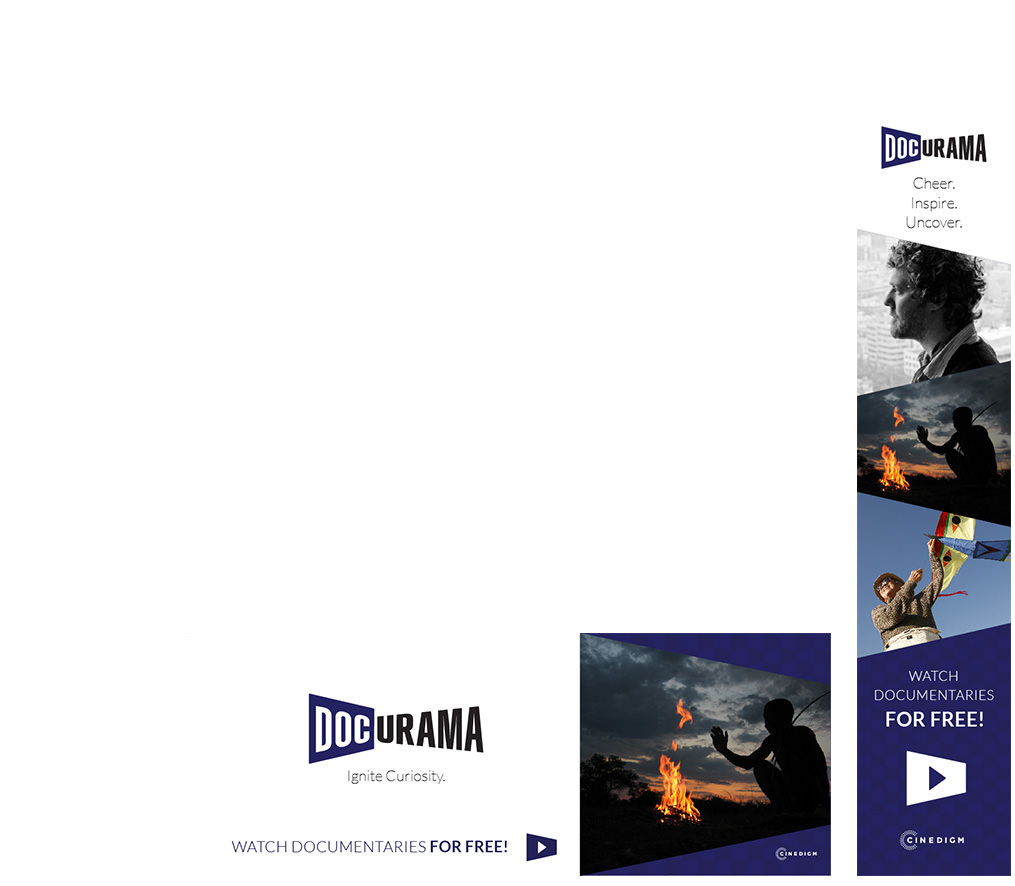 Media & content
Before our partnership with Docurama, each of their new initiatives (including individual film marketing campaigns) had its own unique look. Not only did it give the brand a piecemeal appearance, the gaps in the visual identity program caused internal strife around how to best present Docurama content.
To solve for this inconsistency, we pushed our call for brand cohesion even further, crafting custom social media pages and even bringing the new brand back into the theater with a series of animated vanity cards.
10 different platforms & a 5-star app store rating
The direct-to-consumer digital channel is available on over 165 million consumer devices including connected TVs (Samsung, Sony, RCA, Humax), set top boxes (Amazon Fire, Roku, Tivo Roamio, Western Digital TV), tablets (Samsung) and gaming consoles (Xbox).