The Daily Show
The Daily Show, an Emmy award-winning program on Comedy Central, wanted to put its own spin on 'March Madness' with "Third Month Mania." This alternate bracket would have nothing to do with sports. Instead, it would allow fans to vote on rage-inducing pop culture matchups. From the NRA vs. Vegans to Trump vs. Trump supporters, voters could choose between the greater of two anger-inspiring pairings.
The show's on-air production team approached us because they needed a bracket system that could do the following: be rapidly-produced to meet a strict deadline; translate seamlessly from desktop to mobile; and make voting results easily shareable.
Services
User Experience
Technology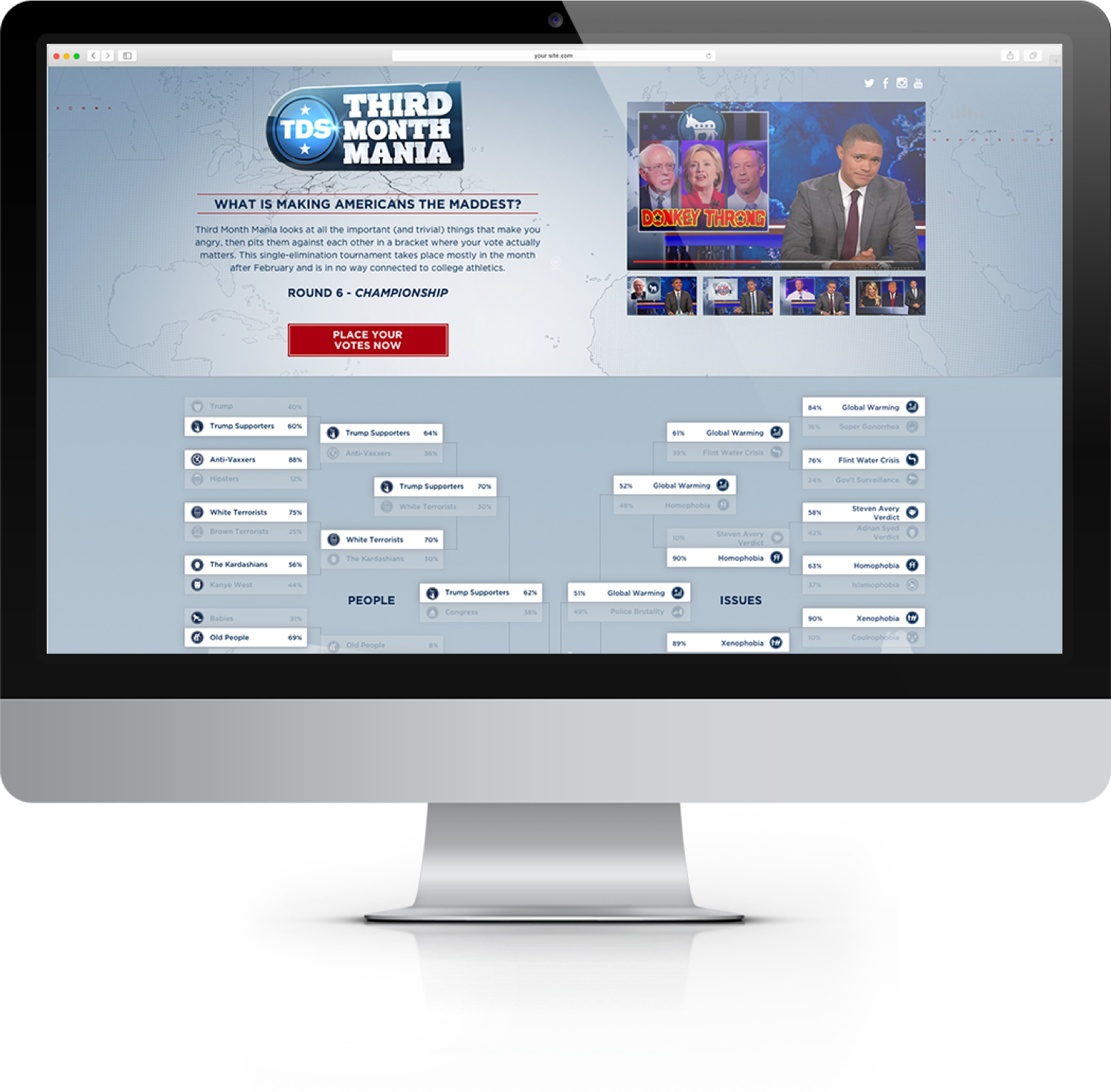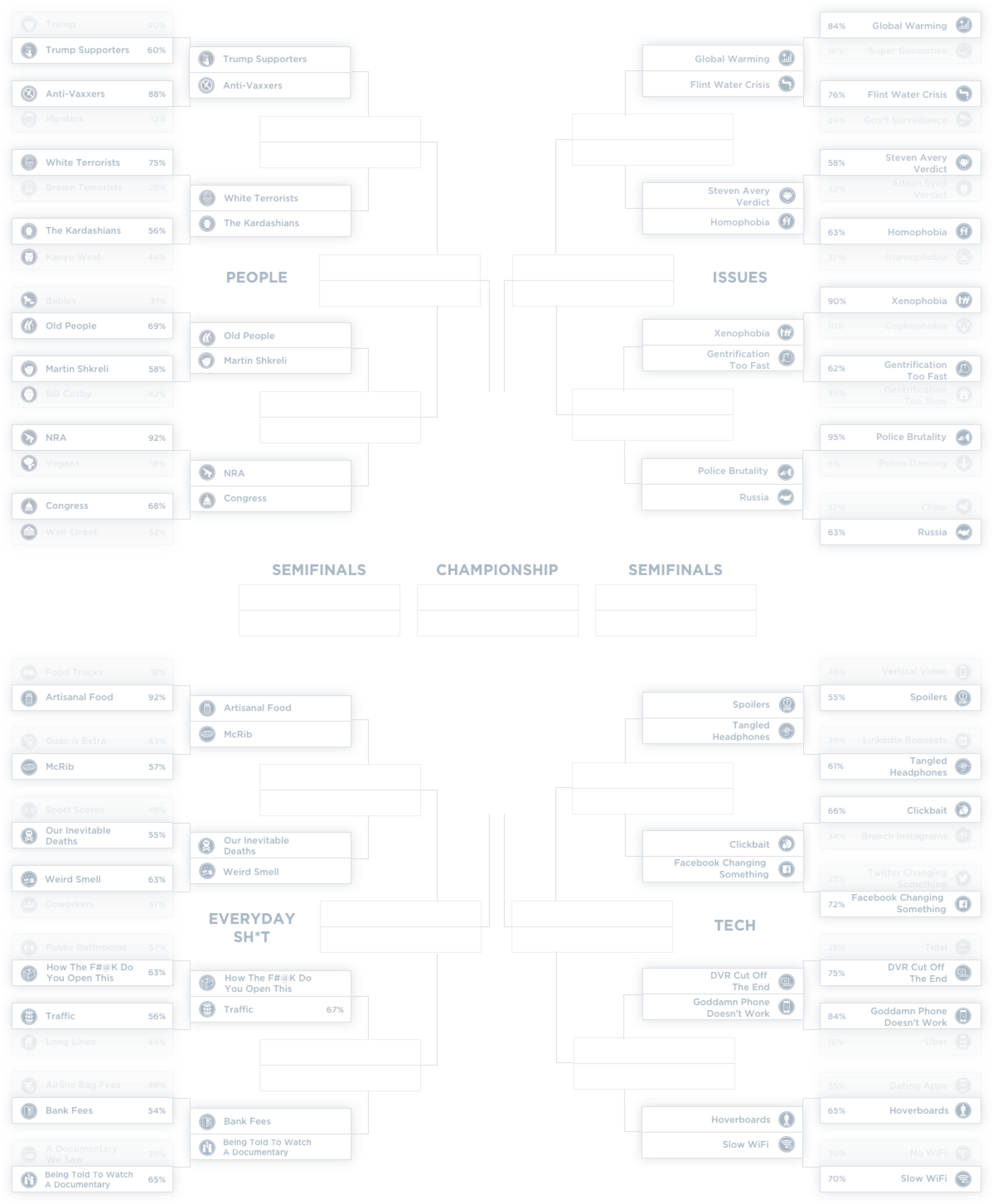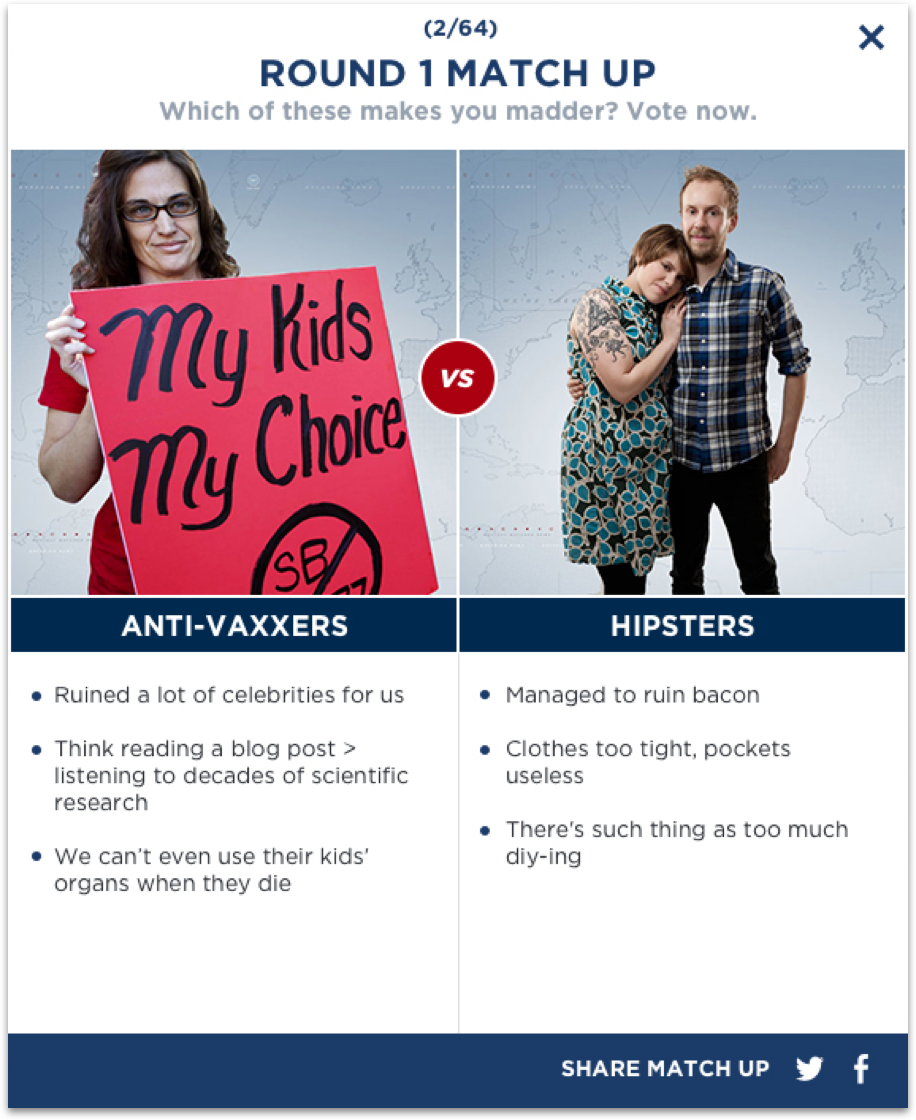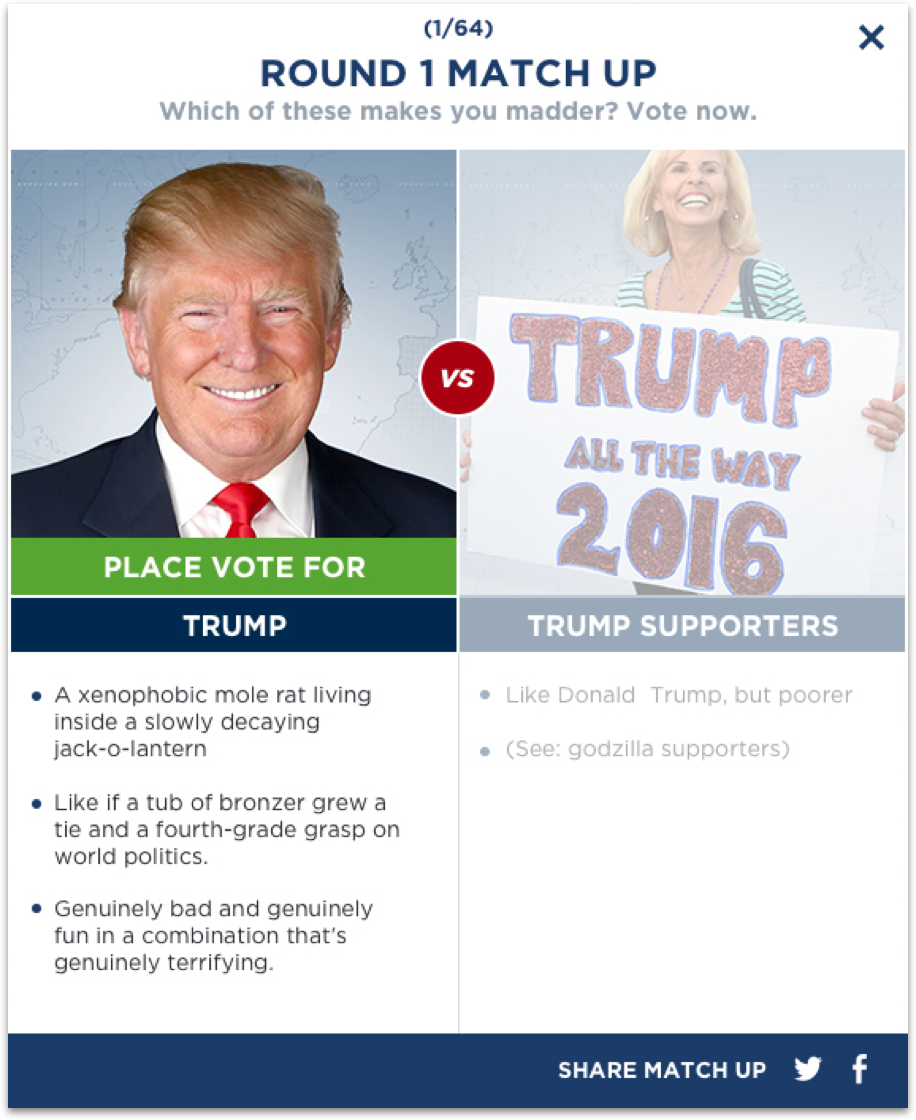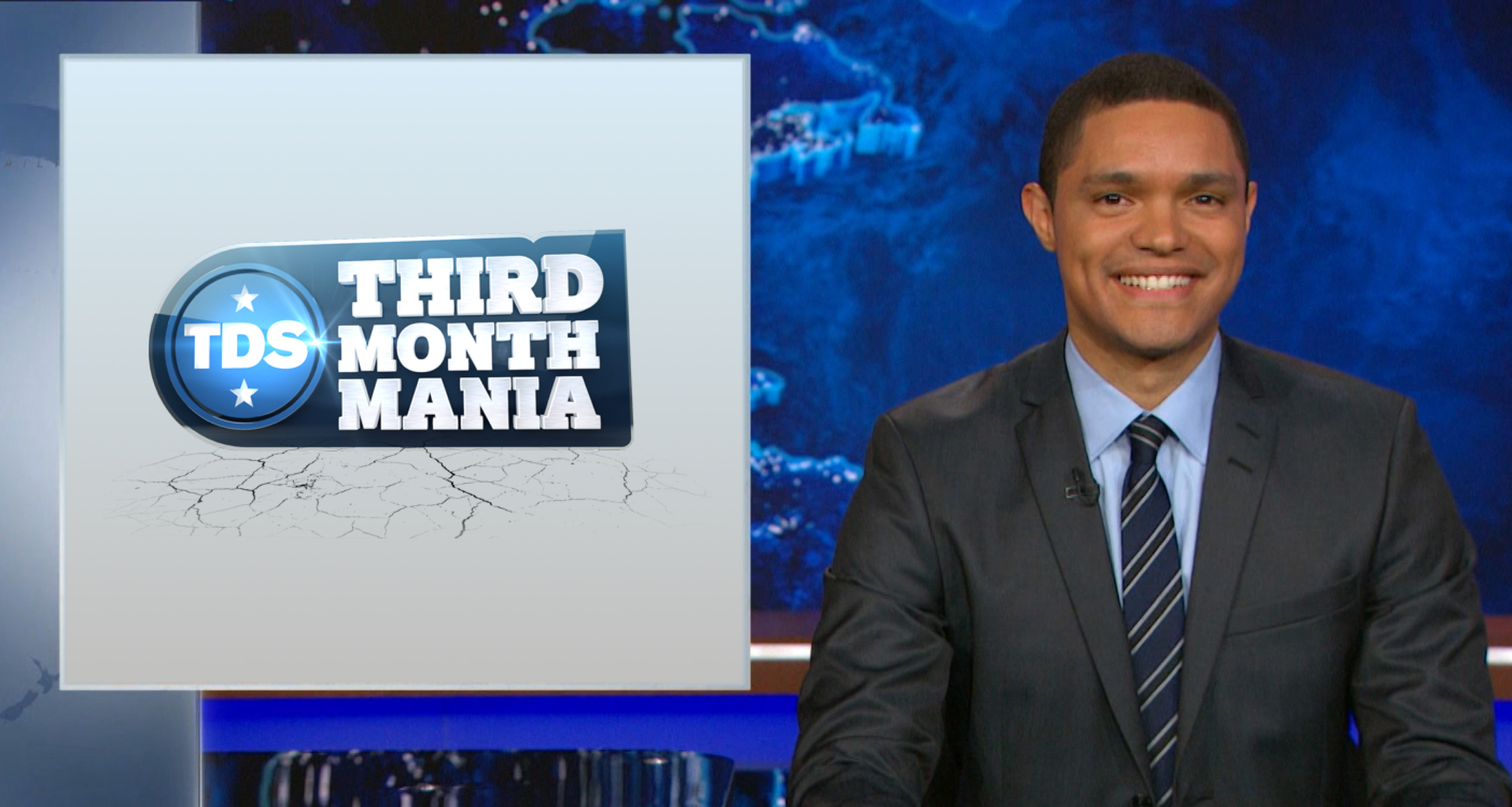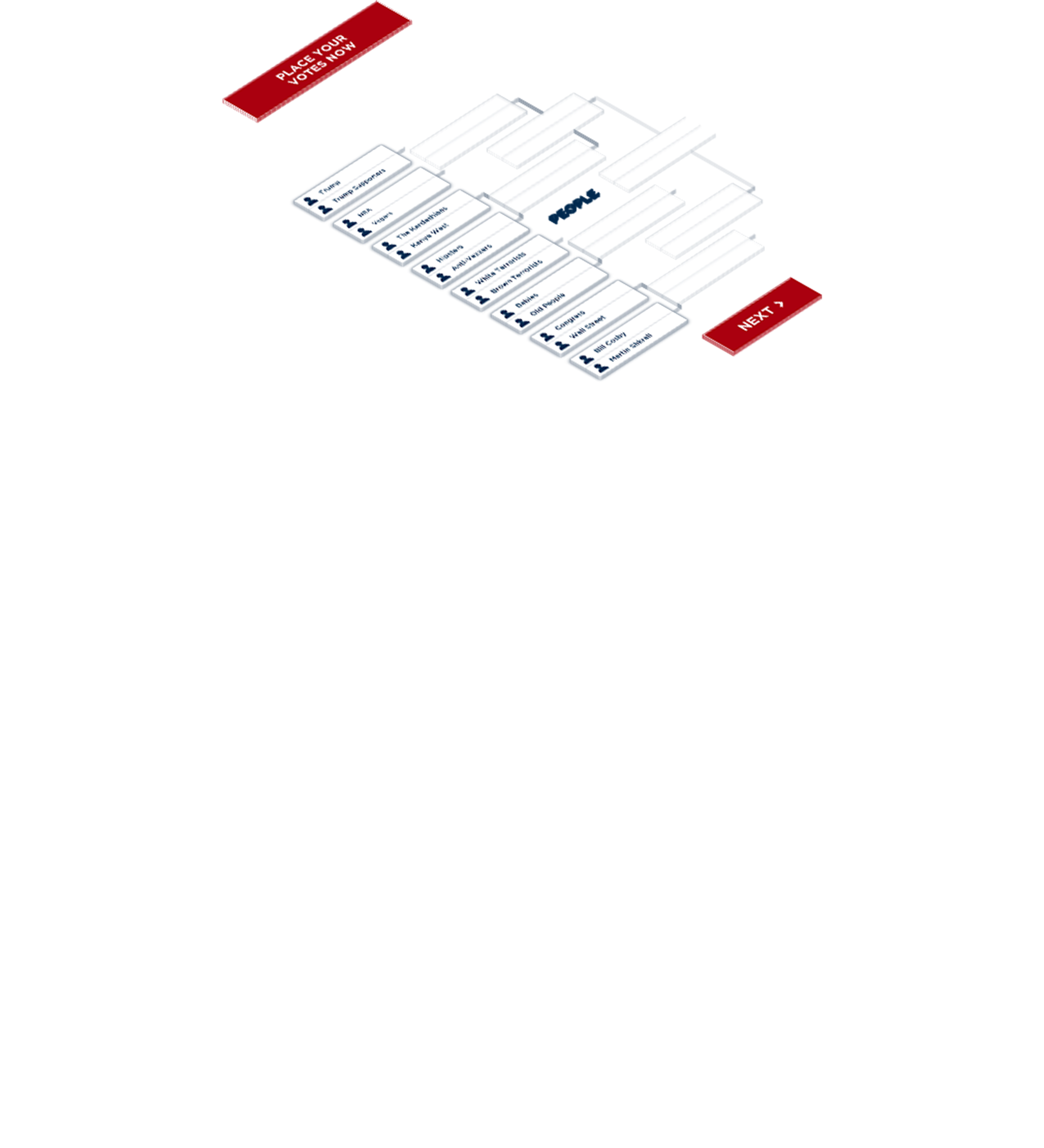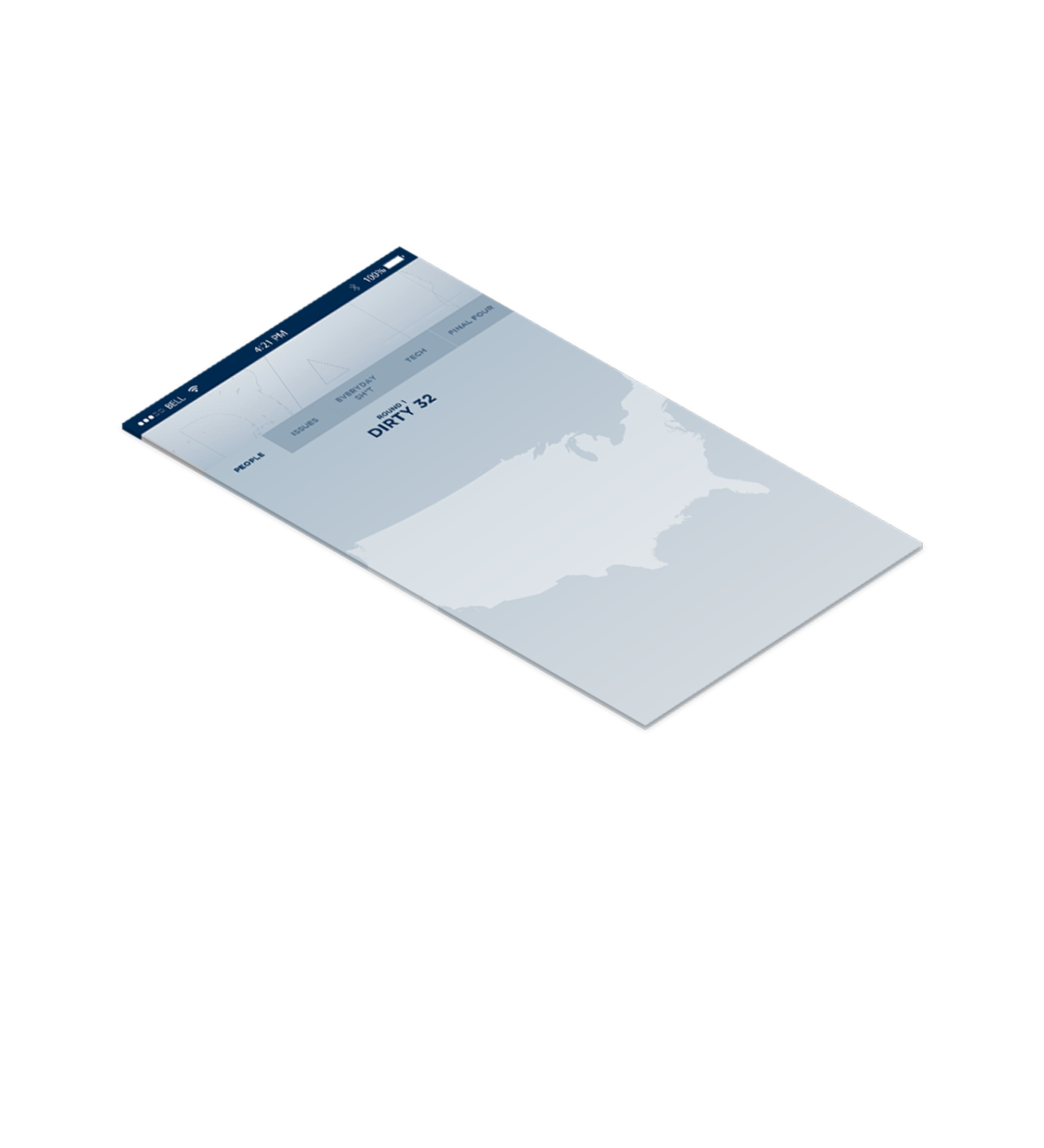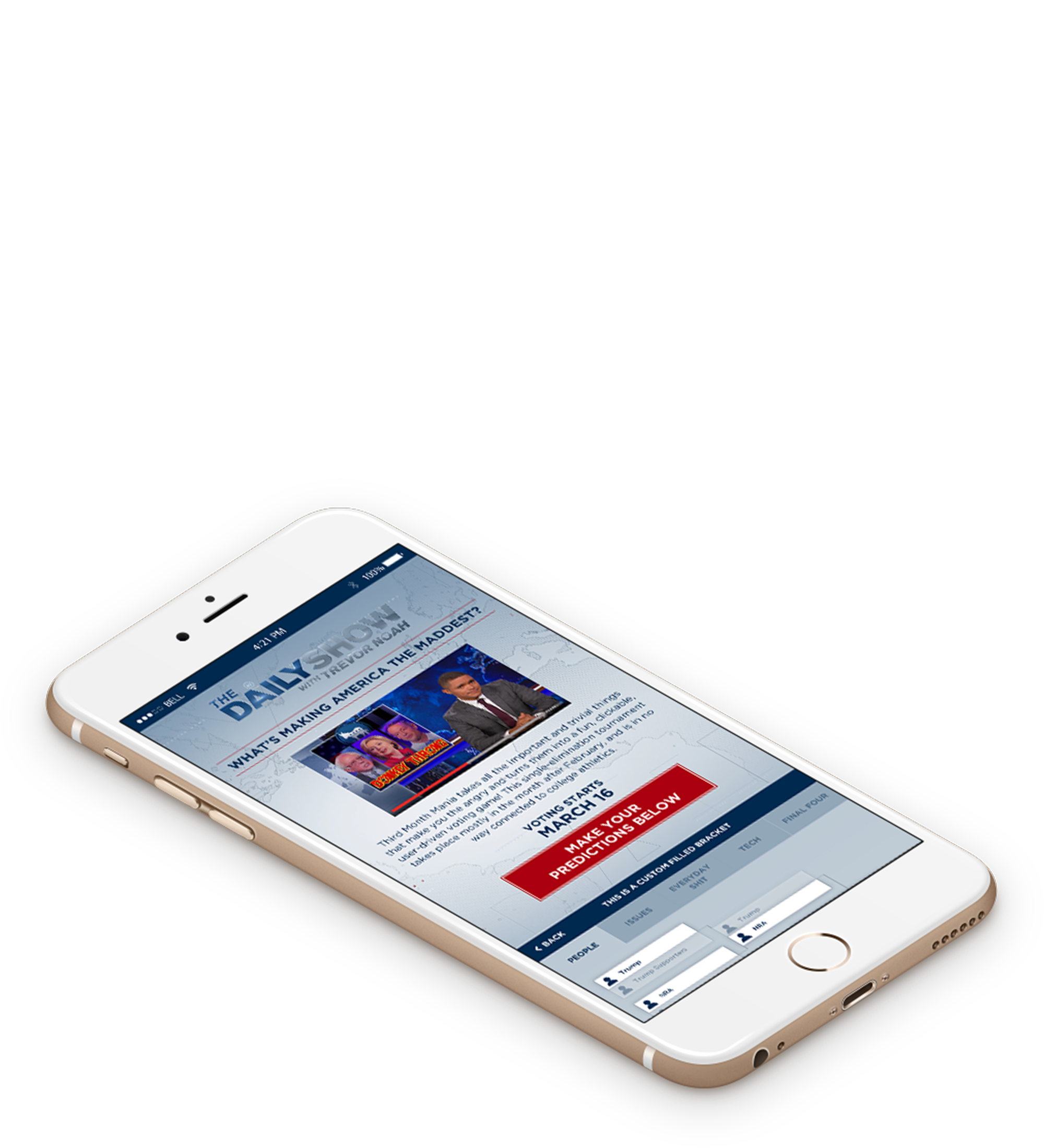 User experience
We created a simple and easily navigable user interface that translated the desktop bracket voting system to mobile. Users didn't have to use pinch gestures to expand or collapse content. Instead, they could view and interact with everything at once, in detail, on their phones.
Visit the site